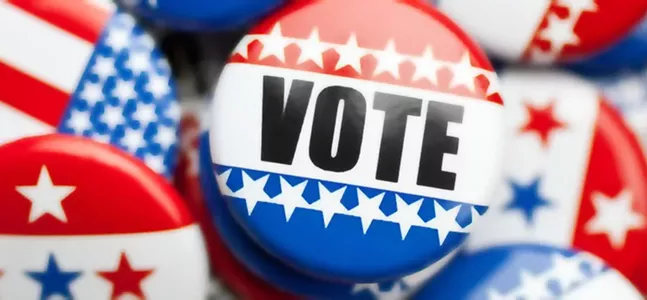 By now you are probably aware that Pittsburgh Mayor Bill Peduto effectively won re-election by a landslide in the May 16 primary. (Peduto faces no Republican challenger in November.) The mayor received just under 69 percent of the vote, defeating his next closest opponent,
Rev. John Welch
, by 51 percentage points. Pittsburgh City Councilor
Darlene Harris
(D-North Side) finished third with 13 percent of the vote.
With Peduto's re-election hogging the headlines,
City Paper
thought it would offer you some other takeaways that you might have missed:
The Democratic establishment did pretty well
The Democratic machine appears alive and well in the Pittsburgh area, at least in terms of local candidates. The Allegheny County Democratic Party endorsed 35 candidates, and only four of them lost their races (and one wasn't on the ballot). However, 16 of those endorsed candidates ran unopposed.
Big-ticket winners endorsed by the AC Dems include Peduto,
Bob Palmosina
(Allegheny County Council District 12),
Anthony Coghill
(Pittsburgh City Council District 4) and Allegheny County Sheriff Bill Mullen.
Endorsed primary losers include incumbent Carolyn Klug, who ran for Pittsburgh School Board District 9, and a handful of Magisterial District judge candidates.
Turnout was anemic
Allegheny County Election officials estimate that voter turnout was about
17 percent
of registered voters. If that holds up, that would be the lowest voter turnout for a municipal election in at least nine years. (2009 is the first year records are available online.)
In each municipal-election year, turnout has steadily dropped since 2009, when turnout was at 21 percent of registered voters.
Democratic Socialists score some wins
The Pittsburgh chapter of the Democratic Socialists of America, which became an official DSA chapter on May 8, scored a few small victories. Their endorsed candidate for Allegheny County Council District 3, Anita Prizio (who was a Bernie Sanders delegate), won her unopposed primary on the Democratic ticket. Her November opponent Republican Ed Kress, who ran unopposed on the Republican ticket, received 2,800 votes, while Prizio received 4,900.
The DSA-endorsed Magisterial Judge Candidate, civil-rights attorney Mikhail Pappas was not on the primary Democratic ballot, but
received enough signatures
to challenge Democratic victor Ron Costa Sr. for the county's 31st Magisterial District in November.
Republican candidates received few votes countywide
According to voter-registration statistics taken on May 15, about 58 percent of Allegheny County voters are registered Democrats and about 28 percent are registered Republicans. That is close to a 2-1 margin of Dems compared to GOPers.
However, in statewide and countywide races, Republicans woefully under-performed that margin. In the state Supreme Court ballots, Democrat Dwayne Woodruff of Allegheny County, received about 104,000 votes, while Republican Sallie Mundy, of Tioga County, only received about 28,000 votes, or one-fourth of what Woodruff got.
For statewide Superior Court races, Democrats in the county got more than 290,000 votes while Republicans only received about 96,000 votes (a 3-1 margin). For the statewide Commonwealth Court judges races, Democrats received about 179,000 votes, compared to Republicans who got 47,500 votes (a 3.75-1 margin).
Also, no Republican Allegheny County Councilor received more than 3,000 votes, while all Democratic county councilors who won their primaries received more than 4,900 votes.
This doesn't mean Republican candidates will do poorly here come the general election, in which people
not registered with the two major political parties
can cast ballots. For instance, President Donald Trump got almost 40 percent of Allegheny County's vote, even though registered Republicans only make up 28 percent of voters.