Pulitzer Prize-winning author Jared Diamond returns for a free talk at Point Park University.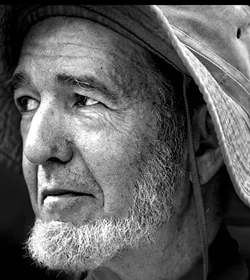 The talk, titled "The History of Everybody for the Last 13,000 Years," will address "the root causes of societal collapse due to environmental and governmental structure concerns, and how societies ultimately choose to fail or succeed," according to a statement from Point Park.
Sounds a lot like Diamond's 2005 book
Collapse
— and, in a nation whose new leader seems intent on
ignoring the science of climate change
and rolling back other environmental protections, still alarmingly relevant.
Diamond last spoke in Pittsburgh in 2013, following publication of his book
The World Until Yesterday
, about what we can learn from traditional societies. Here's my
interview
with him previewing that talk.
Diamond's best-known book remains
Guns, Germs and Steel
, in which he ambitiously attempts to explain why societies evolved in different ways, and why some people over the millennia ended up conquerors and others the conquered. (It had largely to do with the native flora and fauna where their societies began.)
The author is hosted here by Point Park's Environmental Journalism program.
"Jared Diamond offers a big-picture perspective of how the environment and society are historically related," said Environmental Journalism program director Christopher Rolinson. "It gives our students an opportunity to ponder our actions — what we're doing to the planet, and how it's going to affect us in the future."
Diamond, a professor of geography at UCLA, has won numerous awards including a MacArthur "genius" grant and the National Medal of Science.
His talk begins at 7 p.m. and takes place in the University Ballroom on the second floor of Lawrence Hall, at 201 Wood St. The talk is free but it's advisable to get tickets
here
.
Here's the event's
Facebook page
.