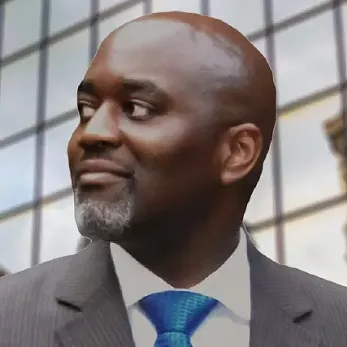 On July 2, Turahn Jenkins announced his candidacy for Allegheny County District Attorney in the wake of the shooting death of
Antwon Rose Jr
. The announcement was a passionate response to Rose's death and a criticism of current D.A. Stephen Zappala's not-so-stellar record prosecuting officers who fatally shot unarmed victims.
But just days into his candidacy, Jenkins is already facing calls to withdraw, thanks to his comments from a meeting with LGBTQ advocates. As first reported on local LGBTQ blog
Pittsburgh Lesbian Correspondents
, then confirmed in a Facebook post from LGBTQ advocate and labor advocate
Maria Montano
, four representatives from Pittsburgh's LGBTQ community were told by Jenkins that he believes LGBTQ people are living in sin.
"Tonight I was asked to meet with new D.A. candidate, Turahn Jenkins, to talk about his stance on LGBTQIA+ issues after some disturbing revelations regarding his active participation in a church that is extremely homophobic," wrote Montano on Facebook on July 6. "When asked if he believed that being gay/trans was a sin, he said yes and compared it to adultery."
The July 6 meeting was set up because the LGBTQ community had questions for Jenkins given his ties to Bible Chapel Church, a socially conservative church with multiple locations in the region. Montano added on Facebook that she cannot trust a D.A. candidate to tackle oppression if he can't denounce the church's stance on LGBTQ rights.
Jenkins apologized after the encounter, and denounced the church's rhetoric toward LGBTQ people. Though he never addressed his "living in sin" statement.
"Despite social media reports of my faith equating to a bias or phobia, I categorically reject this conclusion," wrote
Jenkins on Facebook
. "I further reject any speech or rhetoric from any source, including my church, that seeks to teach hate or prejudice based on race, sex, color, age, orientation or any other classification. I clearly hurt and offended members of the LGBTQIA+ community, which was never my intent."
Montano in a later Facebook post said Jenkins' statement was "half-hearted." She called for Jenkins to make a better apology or end his campaign.
The Steel City Stonewall Democrats, the region's largest LGBTQ political group, also called for Jenkins to withdraw his campaign.
"We are an organization that appreciates the big picture. Black lives matter," reads a
statement
from the Stonewall Democrats. "In today's world, people of color, including LGBTQ+ people, do not receive equal treatment under the law. We will not endorse a candidate who does not share this value while also understanding the comprehensive needs of our community."
Steel City Stonewall Democrats called for other elected officials and soon-to-be elected officials to withdraw their support for Jenkins. Soon-to-be elected state representatives
Sara Innamorato
(D-Lawrenceville) and
Summer Lee
(D-Swissvale) did just that.
Innamorato and Lee, who have been active in protests for Antwon Rose Jr., had originally supported Jenkins. But both withdrew their support in July 9
Facebook posts
.
However, both maintained their opposition to Zappala and called for the search find another candidate to replace him.