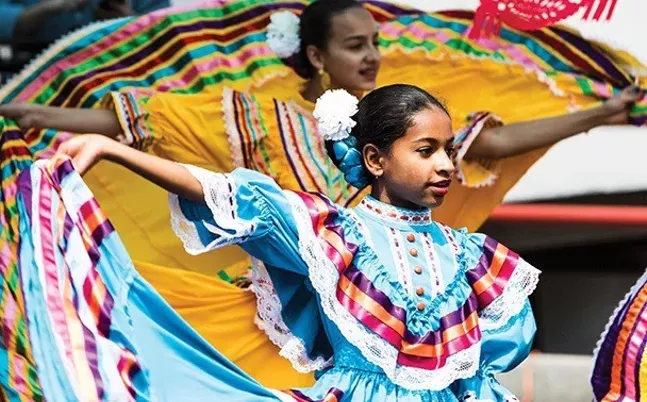 Without an influx of international migration to the Pittsburgh metro area, the region would have lost 36,580 residents since 2010. This would have been far and away the largest population decline of any large U.S. metro area over that time span. Luckily, enough people came across borders to the Steel City, drastically cutting into the figure, and stemming some the region's population decline. (The Pittsburgh region has still lost 14,000 residents since 2010, the second most of major metro areas, behind Cleveland.)
According to U.S. Census figures, from 2010 to 2016, the Pittsburgh area gained 22,588 residents from international migration, which is defined as migration by the foreign-born, Puerto Ricans and native-born Americans living overseas.
Betty Cruz, of the
All for All campaign
, which aims to implement Allegheny County's immigrant inclusion strategy, says this international surge should motivate the region to keep up its push to attract more immigrants. She is not surprised by the data and says that since 1970, there are no metro areas in the U.S. that grew without significant growth in the immigrant population.
"I think it is a reminder [of] why it is important to invest in and build the type of community that is attractive to immigrants and the multicultural crowd," says Cruz.
Cruz adds that this isn't just good for the region in terms of increasing the tax base; immigrants can also have a
positive effect on the area economy
. "It's not just population numbers," says Cruz. "There are a whole series of gains that come with that. Entrepreneurs or small-business owners are more likely to be immigrants. We know one in three immigrants will start a small business at some point."
Analyzing the reasons why the region is still losing population shows immigrants could be helping in more ways than one. From 2010 to 2016, the Pittsburgh area experienced more than 20,000 more deaths than births. (An astounding figure considering every other large Rust Belt metro area, like Cleveland, Detroit and Buffalo, saw more births than deaths.) But the region's foreign-born population is, on average, three years younger than the native-born, which could lessen the amount of deaths in the upcoming years.
Also, if you think the "new Pittsburgh," with its inclusion in Top 10 lists and positive travel articles, has already taken off, and more Americans from across the country are itching to move here, think again. From 2010 to 2016, Pittsburgh saw about a 12,000 net-domestic-migration loss (meaning 12,000 more native-born Americans left Pittsburgh than moved here), including about a 7,600 net-domestic-migration loss from 2015 to 2016 alone.
"If we want to stop the bleeding out of our population loss, we have to
embrace immigrants
," says Cruz.
Butler and Washington counties are the only counties in the region to see positive growth in domestic migration, but they also saw positive growth in international migration. In fact, from 2015 to 2016, Washington County had more international migrants than domestic migrants move to the county.
And Allegheny County would be screwed without immigrants, too. The region's largest county is still experiencing more deaths than births, though by a more narrow margin, and international migration is the only reason it didn't lose population from 2010 to 2016. Last year it did lose about 4,000 residents, but this was driven by almost a 6,000 net native-population loss, since there was about a 3,500 international migration gain.
And Cruz says that immigrants in the region could be stemming some of the domestic-migration losses the Pittsburgh area is seeing, citing that
Latinos, in Beechview
, and
Bhutanese
, in Whitehall borough, are areas experiencing secondary migrations. (This is when an immigrant moves to a part of the U.S. initially, but decides to move to another part of the country, usually to join family or because a community gets a good reputation for accepting immigrants).
"We have talked to the Bhutanese and the Latino communities, and they are coming here as part as secondary migration," says Cruz. "Immigrants are adding to neighborhoods that some others aren't willing to move into."
Additionally, Cruz says immigrant growth can lead to more domestic growth too. According a study by the immigrant-economic group the
New American Economy
, for every 1,000 foreign-born residents who move to a U.S. county, another 270 U.S.-born residents move there as a response.
But Cruz doesn't want to celebrate just yet. She says we can still do more to ensure that when international arrivals get here they feel welcome and want to stay.
"One of our biggest barriers is the type of opportunity people see from themselves once they are here," says Cruz. "There are still some serious barriers to be a part of the community once they arrive. Even some [Pittsburgh] natives who came back, can feel out of the community."