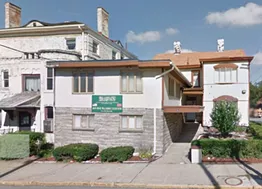 In light of the tragedy that unfolded in San Bernardino, CA two weeks ago, one local mosque has decided to take solidarity with the dozens of victims who were killed and injured by Islamic extremists.
On Sat., Dec. 19 at 1 p.m. Al-Nur Mosque in Wilkinsburg will host a prayer and vigil ceremony that is open to the public. Al-Nur Mosque is home to the Pittsburgh chapter of the Ahmadiyya Muslim Community, one of the oldest Muslim-American organizations in the U.S. The southern California branch of Ahmadiyya was also one first to hold a vigil for the victims and the Pittsburgh branch is following suit.
The leaders at Al-Nur Mosque urge calm in the aftermath of the attacks, but still wish to stand with the victims, their families and the entire community.
"We condemn this senseless and horrific act of violence in the strongest possible terms," said Imam Adnan Ahmed, of the Ahmadiyya Muslim Community Pittsburgh in a press release. "Our hearts and prayers go out to the innocent victims and their families. We stand in solidarity with them as their brothers and sisters in peace. "
For more information about the Wilkinsburg vigil and other Muslim-related peace campaigns, visits
www.muslimsforpeace.org
.

Saturday, Dec. 19 at 1 p.m. at Al-Nur Mosque, 747 South Ave., Wilkinsburg