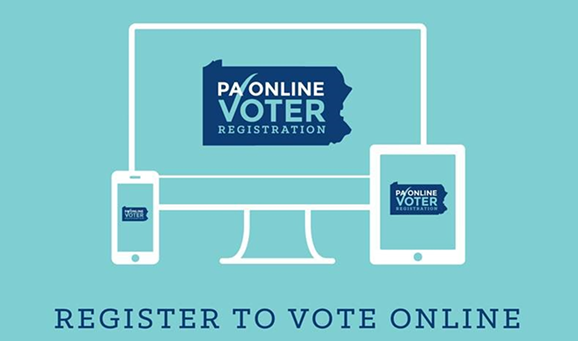 It's National Voter Registration Day, and there are just two weeks before Pennsylvania's voter-registration deadline on Oct. 11. (For those not registered and interested in voting in this year's general election on Nov. 8, visit the state's
voter-registration website
by Oct. 11.)
Many pundits, politicians, bar-goers, bus riders and just about everyone has said this is one of the most important presidential elections ever. The two presidential nominees, Democrat Hillary Clinton and Republican Donald Trump, squared off last night in New York state for their first debate, and portrayed two starkly different assessments of the state of the U.S and the world beyond.
Clinton portrayed mostly positivity and said the country needs to follow in the steps of President Barack Obama; she advocated for increasing taxes on the very wealthy and providing debt-free college for students. She also attacked Trump directly quite a bit. Trump painted a bleaker picture, saying the U.S. had many problems that required a strong leader to tackle, including mentioning at least a dozen times that many cities needed more "law and order."
Pennsylvania voters also have some big statewide decisions to cast votes for, including who will be the next state
Attorney General
and
U.S. Senator
. Heck, there's even an opportunity for a new state Speaker of the House, for anyone upset with current Speaker
Mike Turzai
. Not to mention a
bunch other state legislators
up for election.
With all this commotion over the 2016 election, Allegheny County Executive Rich Fitzgerald is requesting volunteers to staff county election booths on the big day. "The heaviest-trafficked election is always the presidential election," said Fitzgerald in a sit-down with
City Paper
last week.
Fitzgerald expects popular polling spots to have very long lines, and he doesn't want wait times to deter anyone from voting.
"We want everybody to vote," said Fitzgerald. "Participation in democracy is a very positive thing, and hopefully if we have enough workers at all the different polling places, then lines [shouldn't] back up. Presidential years, that is when everyone shows up."
Those interested in volunteering can visit the county's website at
alleghenycounty.us
. Volunteers are paid about $100 for their day of service.