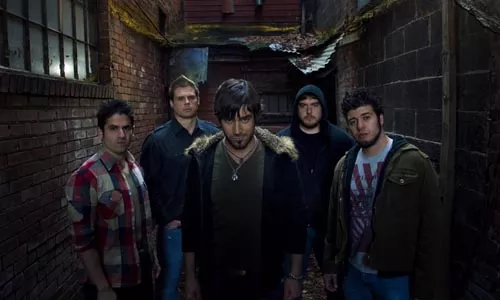 Local modern rock band Identity X released its album Perception is Reality in early November, but the band still has a busy schedule as we ride out the year. Identity X plays Mon., Dec. 21 (the first day of winter, incidentally) at Hard Rock Café with Xcalabra, and on Sun., Dec. 27 at Diesel with Doomsday Initiative.
On a somewhat weird note ... In my short review of Perception is Reality, I noted that one of the band's strongest attributes is vocalist David Toole, whose "versatile voice turns on a dime from Keenanesque mutters to clear melodies and full-throated screams, even the occasional hair-metal wail." But it's still a surprise to see that, according to the band's MySpace page, Toole's been cast in a production of Rent that opens at the Byham Theater in late January. If this is a joke, it's a pretty good one, unlike my unintentional Toole/Keenan/Tool joke above.
Download today's free mp3, "The Depth Perception," to see what we're talking about ... and why this development kinda makes sense.