Most people can come up with a slew of reasons to decriminalize or even legalize marijuana: It has proven medicinal benefits; it consistently accounts for fewer deaths annually than alcohol consumption; and many believe minorities are disproportionately persecuted for its possession.
But another case for decriminalizing marijuana is that it can reduce the strain on city resources by freeing up law-enforcement officials to focus on violent crimes, and also free up court resources by reducing the number of individuals circulating through the criminal justice system.
"From a fiscally responsible government perspective," says Pittsburgh City Councilor Daniel Lavelle, "when police have to go about dealing with small amounts of marijuana and these charges end up having to go through the court system, it ultimately is a huge burden and fiscal waste of government resources."
And that's one of the reasons why last month Lavelle proposed legislation to decriminalize marijuana. Under the ordinance, possession would be punishable by a civil fine of up to $100 for less than 30 grams of marijuana or 8 grams of hashish, which has a higher concentration of THC.
"It's giving the police the option," says Lavelle. "As opposed to having to place criminal charges on [offenders], they can provide a fine similar to a parking ticket."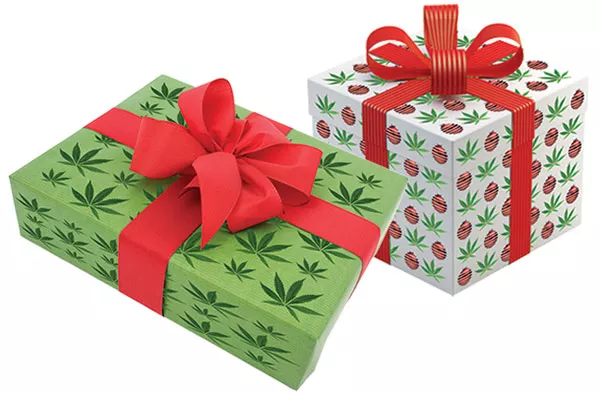 Lavelle was inspired to take a look at decriminalization when he was approached by the Bloomfield Garfield Corporation and the Alliance for Police Accountability, which had both been working on the issue.
"The reason we thought decriminalizing is a good thing is there's a gross disparity in enforcement when it comes to possession of marijuana," says Brandi Fisher, APA president. "African-American males are arrested six to seven times more in the city of Pittsburgh than white people. We know the usage isn't six to seven times more. So that is one of the reasons we've pushed to decriminalize marijuana."
Supporters of the ordinance say it will reduce the number of youths funneled into the criminal-justice system. Many individuals with a marijuana-possession charge on their records are barred from economic opportunity.
"From a social perspective it will really help a lot of young men and women's lives from being destroyed or caught in sort of the hamster wheel of prosecution through governmental means," says Lavelle. "By having to deal with the court system, having this put on their record, potentially losing vouchers for housing opportunities, job opportunities, they sort of get caught in that system and have a damag[ing] criminal record."
An estimated 1,000 individuals annually are charged with minor marijuana possession. But Lavelle's office says that most charges are reduced and end up resulting in a fine anyway. This ordinance would essentially cut out the middle man by directing police officers to issue a fine from the beginning.
"Within our community of Garfield mainly, we've witnessed over the years that some of our African-American males as young people made a mistake," says Aggie Brose, deputy director of the BGC. "They smoked a joint, got arrested, got a record, got fingerprinted, only to find out that as they moved through the system and got to the courts, it was reduced to a summary and they were fined. But it didn't take the record off.
"I just don't want that to happen to another generation."
The legislation would also steer police away from making marijuana possession a priority. It directs police not to use "the mere odor of marijuana to unreasonably detain an individual or seek entry to a private residence," and to enact policies consistent with this mission within 60 days.
"Targeting marijuana possession is unnecessary manpower being used," says Fisher. "It's affecting people's lives in a real, negative way. And it's costing us a lot of money for something so small."
At the national level, economists say legalizing marijuana would save an estimate $8 billion per year in law-enforcement expenditures.
So far, the legislation has received support from the Pittsburgh Bureau of Police and the Allegheny County District Attorney's office. In a letter to Pittsburgh Police Chief Cameron McLay, Allegheny County District Attorney Stephen Zappala said: "If the Mayor and City Council, after discussion with the residents of our city through public hearings would adopt the type of legislation used in Philadelphia, my office would work with you to try to accomplish what the Mayor and City Council would like to see done."
Based on the outcomes of similar measures that have been passed in Philadelphia, Washington, D.C., and Chicago, the ordinance could have a positive impact on the city as a whole. Zappala's letter describes how Philadelphia law enforcement has benefitted from a marijuana-decriminalization ordinance.
"Addressing 'small amounts' as a civil matter with fines in Philadelphia has reduced the 4,000 arrests annually for this offense by 73 percent, thus diverting limited assets to addressing other types of crimes," Zappala says.
Lavelle says his legislation has also received support from the majority of members on council.
"I am generally supportive of efforts for decriminalization," says District 8 Councilor Daniel Gilman. "All we have done is put an incredible number of teenagers in the criminal-justice system for possession of small amounts of marijuana."
A public hearing on the legislation will be held Dec. 15.