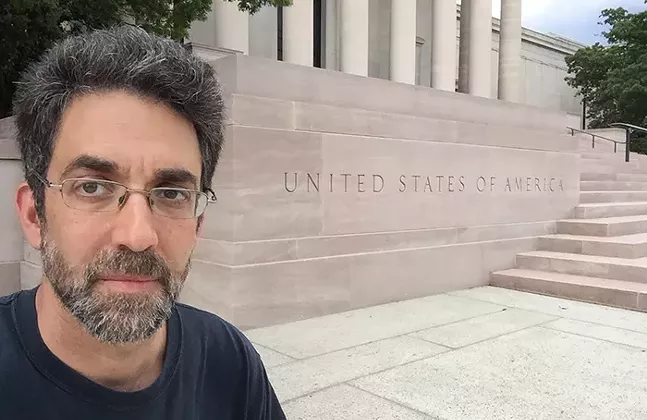 Taking a walk in most Pittsburgh neighborhoods, it's not uncommon to see historic buildings alongside shiny new developments. Some areas, like the Mexican War Streets in North Side, are protected by regulations that keep the old buildings in good shape and bar new development. But in many parts of Pittsburgh, you'll find these odd clashes of new and old, traditional designs and uber modern buildings sharing the same block. While some of the old and contemporary differences are obvious, according to the Pittsburgh History & Landmarks Foundation (PHLF), "the more carefully you look, the more time works to intertwine the seeming opposites."
This Tuesday,
Pittsburgh City Paper
contributing writer, educator, and architecture critic
Charles Rosenblum
will present "A Short Discussion of Architecture and Time" at the Landmarks Preservation Resource Center in Wilkinsburg. The PHLF lecture will focus on how studying the architecture of buildings can take one on a journey through time.
In anticipation of the upcoming lecture, we asked Rosenblum five architectural-related questions.
1. What have you found to be the most difficult thing about critiquing architecture?

Architecture can be an art, but it is profoundly inflected by economic, social, and racial justice. Balancing those priorities is a challenge.
2. Which Pittsburgh neighborhood would you most recommend an architectural fan visiting the city for the first time check out?
Dahntahn! It really has the most, best per square foot. But I love both the modest and the overblown Victorians of the North Side. And as a group, the South Side Slopes.

3. What's the biggest crime an architect can commit when renovating a historic property?

A heavy hand is the worst. Tearing out all the walls is terrible. Stripping down to brick is terrible. A few real talents can put a modern incursion in an old building. Most can't and shouldn't.
4. If you could hire any architect, living or dead, to flip a building in Pittsburgh, which architect would you choose, and which building would you like to see them do over?
I would get Raymond Hood, former Pittsburgh resident and architect of the Chicago Tribune Tower, to flip Tower 260 downtown, probably in the style of his New York Daily News. As affordable housing?
5. Do you ever feel bad giving a project a negative review?

I aim to punch up not down. A number of major cities have architecture critics who critique bad buildings without causing alarm. I aim to talk about why work should be better, not make personal attacks.
Charles Rosenblum's Lecture: A Short Discussion of Architecture and Time
6-7:30 p.m. Tue., Feb. 19. Landmarks Preservation Resource Center. 744 Rebecca Ave., Wilkinsburg. Free. RSVPs are appreciated. marylu@phlf.org or 412-471-5808 x527.