Giveaway: Submit a Café Photo for a Chance To Win Two Tickets to Cirque Mechanics!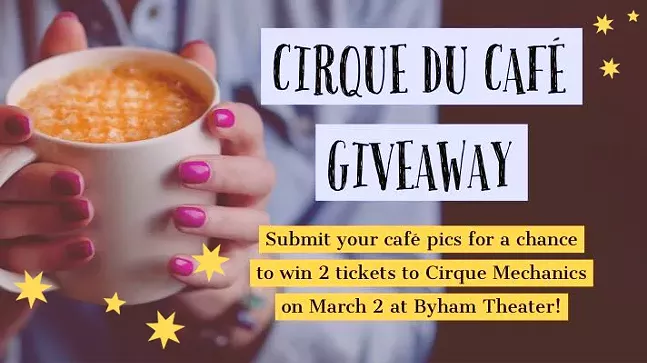 This promotion has ended and winners have been contacted via e-mail.
On March 2, Cirque Mechanics will bring circus acrobatics, mechanical wonders, and a bit of clowning around to Pittsburgh. Submit your café picture below for a chance to win two tickets to see this thrilling performance. Took a pic of your decorated espresso? Snapped a selfie with a delicious scone? All that matters is that you send us a coffeehouse pic that would make any Parisian jealous! Learn more about the event
here
.
Tags: cirque mechanics , giveaway , cirque du soleil , circus , cafe , coffee , coffeehouse , Image