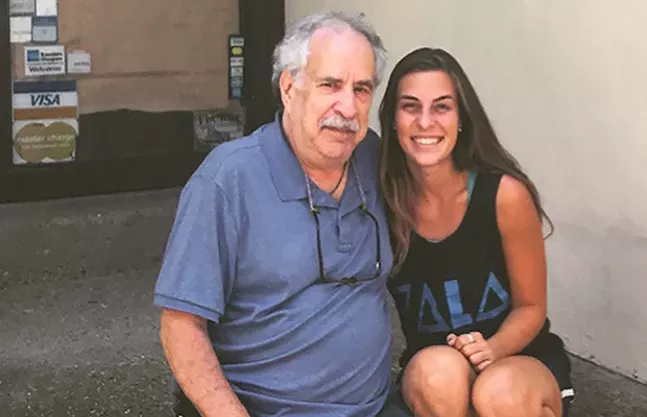 Children's drawings dot the walls at Alan's Pets and Plants, the longtime pet shop and nursery in Squirrel Hill. The pictures are gifts the owner Alan Cohen has received from young clientele over the past 49 years of business. Those kids now have kids of their own, and some are grandparents, but they still come to visit Cohen at his store.
Now, after a half century serving Squirrel Hill, he's stepping down from ownership and handing the keys over to someone new: a 24-year-old wildlife and fishery expert named Sara Smith.
"I really hope to keep the same relationship with the community and the knowledge and love for animals that Alan always had his whole career," says Smith. As we spoke, she was driving to orientation for an anthrozoology program she's recently been accepted into.
Cohen and his wife do not have any children, but always thought of Smith's mother as a daughter. Sara's mother started visiting the store at the age of 3 with her mother, Sara's grandmother, and continued the tradition of frequenting the store when Sara was born. Smith has known Cohen her entire life, and when the question of retiring came up, Cohen called Smith's mom and said, "I want Sara to run the store."
"He thinks I will take care of the customers and animals, and love them just as much as he did," says Smith.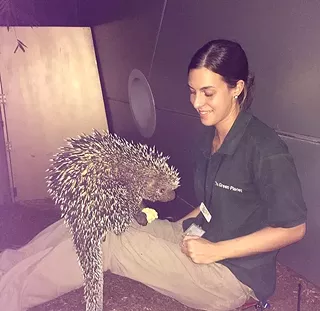 Smith graduated from Pennsylvania State University with a bachelor's degree in wildlife and fishery science. During school, she interned at the Pittsburgh Zoo, National Aviary, and Animal Rescue League Wildlife Center. After graduation, Smith got a job helping open a rainforest biodome (think Phipps Conservatory but with animals) in Dubai. While working at the zoo, she oversaw everything from the plants, to training the animals. In four months, Smith became department the head of reptiles and amphibians. She ended up spending two years there.
"I have a lot of knowledge about animals and I [look forward to] educating the public the best way that I can, especially when it comes to the pet trade because that can be a little freaky at times."
As the new owner, Smith plans to do some general updating (cleaning, reorganizing, new flooring and paint) as well as bringing in more exotic pets that are not typically seen in a pet store.
"Whenever you have things that people don't see very often it gives you a more of a chance to educate them on animals in general," says Smith.
Smith recently started a GoFundMe to help cover the costs of revamping the store. She hopes to raise $5,000.
If you would like to donate, Smith's GoFundMe can be found here.