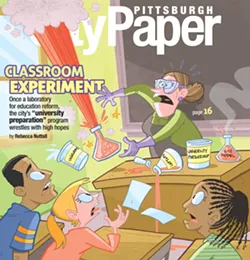 City Paper
staffers took home
seven
Golden Quill Awards, including best in show, for non-daily newspapers at the Press Club of Western Pennsylvania's annual awards banquet Thursday night.
"I couldn't be prouder of this great collection of journalists," said
City Paper
Editor Charlie Deitch. "Whether it's news, music or arts and entertainment, this staff works hard every day to tell the stories that might otherwise be left behind by the mainstream press."
City Paper
Staff Writer Rebecca Nuttall's in-depth feature on the failures of the Pittsburgh Public Schools' highly touted
University Prep High School
won first place for education reporting and also received the Ray Sprigle Award for best in show among non-daily newspapers.
Music Editor Margaret Welsh won first place for arts and entertainment reporting for her feature on the rising success of Pittsburgh indie-punk band
The Gotobeds
.
The award for column writing went to Arts and Entertainment Editor Bill O'Driscoll's monthly
Green Light column
, which focuses on the environment. Former
City Paper
columnist Hal B. Klein was also a finalist in this category.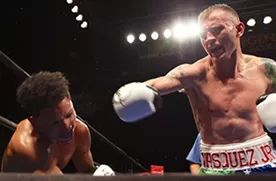 Former Music Editor Andy Mulkerin's piece on the work by
UPMC's Musician's Hearing Center's
work with local artists was named the top health, science and environment story. Staff Writer Alex Zimmerman's story on
autistic adults aging out of support services
was also a finalist in this category.
Editor Charlie Deitch received two awards. The first for best history and cultural reporting for a story on a local "queer archaeology" project that unearthed the
secrets of Pittsburgh's original underground LGBT clubs
. He also won for best sports story for a feature on
Monessen boxer Sammy Vasquez
who made a name for himself in the ring after serving in Iraq.
Also for the first time ever,
CP
was a finalist for multimedia reporting for Ashley Murray's and Rebecca Nuttall's coverage of
protests in the wake of police violence
against unarmed black males.