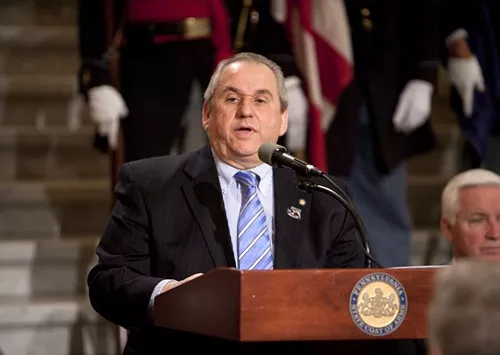 While State Sen. Jim Ferlo hasn't been thrilled with outgoing Port Authority CEO Steve Bland, he says he's disappointed with how a change in leadership is coming about at the transit agency.
"I don't think it should be so contentious," he says. "There is enough citizen criticism and disappointment with PAT leadership. I hate to see the board divided. It's not the way to have a smooth transition with a divided board consumed by politics."
The board is reportedly divided over whether to fire Bland at the behest of county executive Rich Fitzgerald. Bland has been chief executive officer since 2006. In 2011, his contract was extended until 2014 and there have been no vocal complaints of his tenure by board directors at monthly board meetings in at least two years. Fitzgerald has reportedly been meeting with board members individually, according to sources.
"I guess [Fitzgerald] is the type of person who wants his own people at the various authorities and agencies," says Ferlo. "I can't blame him for that, it's a new sheriff in town."
Ferlo reiterated that Bland has lost some support from the Allegheny County state delegation for constantly criticizing Harrisburg politicians for not solving the state's transportation funding debacle.
"Bland was obviously the spokesperson and at times he'd keep focusing the attention and deflecting criticism back to the state legislature," Ferlo says. "People like myself and others get a little upset about that. We don't have any director or board rep on the PAT board when more than 60% of revenue comes from state resources and authorizations."
And while he says he personally likes former turnpike chief Joseph Brimmeier, the rumored next, albeit controversial, leader of the agency, at least on an interim basis, "I think given the type of salary it pays and the need for a transportation professional....there could have been an effort to do a search, whether it be regionally or nationally," Ferlo says. "But then again, that's the kind of thing to the victor goes the spoils, and the victor is Mr. [Fitzgerald]."