Count former Gov. Ed Rendell among those not too concerned about the possibility that former Pennsylvania Turnpike Commission head Joe Brimmeier could take over the Port Authority.
Rendell, who as governor appointed Brimmeier to the Turnpike post, says Brimmeier "did a great job."
"The turnpike ran incredibly well," Rendell tells City Paper. "It was an effective agency in doing its job."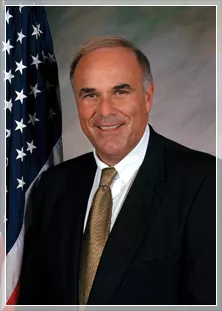 Rendell specifically praised the turnpike's snow-removal efforts during inclement weather, and lauded its handling of toll raises in 2004 and 2008. (The 2008 increase stemmed from Rendell's own transportation-funding plan, Act 44.The law obliged the Turnpike to pay $450 million a year to PennDOT, and has since been blamed for subsequent Turnpike woes.) Rendell said he had no criticisms of the way Brimmeier did the job. "I often would get anonymous letters about secretary this or secretary that, but none of that about Joe, no reports or anything," Rendell says.
Asked about an ongoing state grand jury investigation into the turnpike for its hiring, contracting and political practices among other concerns about Brimmeier's past, Rendell says "I don't know anything about that."
"Do I know how he handled his interpersonal things on personnel? No, I don't know. Do I know how he dealt with contracts? I have no idea," Rendell says. "No problems ever reached my desk."
And asked about rumors swirling around his own political career, most recently that he was a contender of Mayor of New York City, Rendell says he wants to do transportation lobbying advocacy work with Building America's Future, a group he co-chairs with New York City Mayor Michael Bloomberg and Arnold Schwarzenegger.
"I think I can do more to advance the cause of investing in transportation infrastructure from the outside then the inside," he says. "And I don't think New Yorkers would vote for an Eagles fan."