Trending
Philadanco, August Wilson Center dance ensemble and more at the second annual Black Dance Festival.
Program features works choreographed by Rennie Harris and George Faison, as well as by emerging talents.
October 31, 2012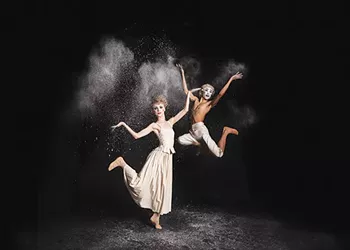 Titans of the dance world and departing stars highlight Pittsburgh Ballet Theatre's 2018-19 season
After 17 years at PBT, Julia Erickson is moving on
October 24, 2018
Eight of 2018's Most Affective Local Dance Performances/Productions
Eight performances that touched area audiences' hearts and minds in very different ways.
December 26, 2018