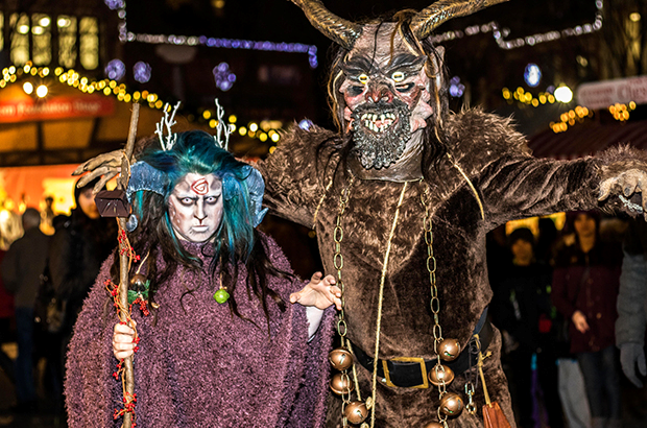 Krampusnacht, a European tradition that honors
Krampus
, a horned "half-goat, half-demon" who is said to punish misbehaved children during the Christmas season, took place last night in Market Square.
Revelers dressed up as Krampus and posed for photos before embarking on the Krampus Krawl, a bar crawl following the old European tradition called "Krampuslauf." According to the event's Facebook page, "the procession often takes on the appearance of a parade, with the hairy beasts performing for onlookers." There was also a balloon artist and the band The Cheer'ly Men performed for onlookers.
Our photo intern Luke Thor Travis, who captured the scene in our photo slideshow below told us, "It was funny seeing all of the little kids and families clear out once they arrived."