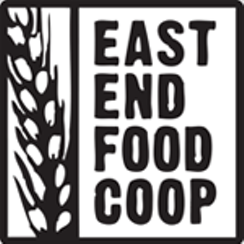 Though summer is dwindling and the weather is starting to cool down, the summer of service workers unionizing is still heating up.
First it was the
hospital service workers at Allegheny General Hospital
who unionized in June. Then their coworkers on the clerical side unionized in August. Followed by a small number of
restaurant workers at Conflict Kitchen
who formed a union a couple weeks later.
And on Sept. 14, the workers at East End Food Co-op voted to form a union with an 80 percent majority. The 59-member union is comprised of produce workers, cashiers, cafe and food prep workers, shelf stockers, and a few non-management administrative employees, says Fran Bertonaschi, a co-op staffer who is active in the unionization effort.
"We had expected we would do well based on all the people who signed cards," said Bertonaschi. "It was sort of anticlimactic, but it was great to win."
Bertonaschi says there has been a growing feeling over the last few years of a "corporate culture" at the co-op, due to the implementation of new rules and policies. In response to this, he believes that some workers wanted more say over future changes at the Point Breeze grocery store.
"I think a lot of comes down to having more of voice in response to working conditions and having a legal standing in that respect," says Bertonaschi.
East End Food Co-op General Manager Justin Pizzella issued this statement via email to
CP
in response to the unionization: "The Co-op wasn't either for or against a union. We wanted two things: the election to be amicable and the staff to have as much information as possible to make their decision, and the vote [accomplished] both."
Bertonaschi has been working for the co-op for 13 years and went through the
last unsuccessful effort to unionize
back in 2006. This was the workers fourth try at forming union since 1993. He says this time was different because the board and management of the co-op took a "hands-off" approach, which made the process of forming less stressful than he anticipated.
"It was a process that went without drama and that is what we were all interested in," says Bertonaschi. "And that will mean a lot moving forward."
Their strategy of garnering support was a bit different this time around as well. Starting sometime in May, Bertonaschi says they were a bit "quieter" when gathering support and only really brought their plans to the attention of the management after gaining significant backing from workers.
Rather than join United Food and Commercial Workers union (the union that represents thousands of grocery store workers in Western PA, including more than 5,000 at Giant Eagle stores), co-op workers voted to form with United Electrical Workers union (UE).
Bertonaschi says the co-op workers choose UE because of their rank-and-file governance. UE is a member-run union, so the decisions come from the consensus of the members. Bertonaschi says this was something the workers were "very comfortable" with.
UE field organizer George Waksmunski helped the workers with their unionization effort and says that the result was "a perfect storm" for the workers. UE also represents teachers and nurses at the Western Pennsylvania School for Blind Children in Oakland and a handful of other unions scattered across the region.
"We are very excited at UE to have a new base in Pittsburgh, especially one with a very progressive background," says Waksmunski.