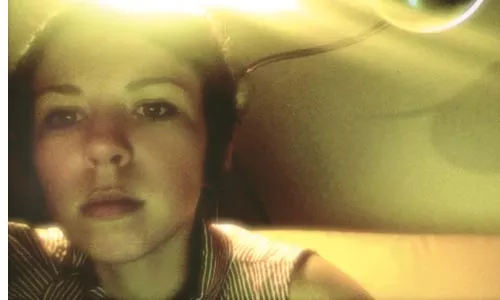 Eli Keszler recently stepped into the Museum of Modern Art, in Manhattan, entering the world of minimalist sculptor Richard Serra for the first time. Serra's work is known for its size and geometry; one doesn't so much look at his sculpture as exist within it.
"Standing inside those sculptures, experiencing the physical effect they have on you, the way they shape the spaces around you -- the walls are curving in a certain way, and you can't get your balance -- it just blew my mind," Keszler says. "Musically, I'm interested in doing that as well."
The up-and-coming improv musician sets lofty goals, but that's not surprising given his background: When he was growing up in Brookline, Mass., Keszler's mother was a dancer focused on modern dance, and his father was a musician whose repertoire ranged from classical guitar to rock 'n' roll to Brazilian music. Drums were the first instrument Keszler picked up that really stuck; he remains a percussionist mainly, but dabbles in guitar and electronics as well to create his atmospheric sounds. The results are sometimes hypnotic, sometimes cacophonous.
Keszler is currently touring with frequent collaborator Ashley Paul, a reed player and vocalist. The sound they originally developed as music students has been informed more recently by the ambient noises of their farmhouse in upstate New York. Paul calls the effort a "collaboration of two really individual musicians." As he points out, "Neither of us likes to compromise."
Keszler, for his part, describes the partnership in simple terms: "It's just honestly my music and her music happening together."
Eli Keszler and Ashley Paul with The Raccoonists, Arms and Michael Robinson & Rick Gribenas. 8 p.m. Fri., Aug 17. Garfield Artworks, 4930 Penn Ave., Garfield. $7. All ages. 412-361-2262 or www.garfieldartworks.com