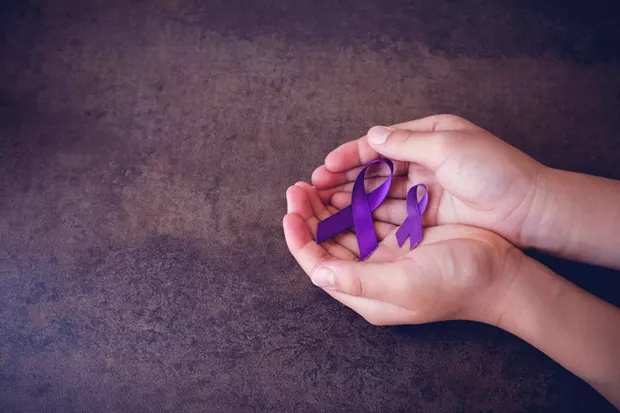 Last year, researchers at the California Pacific Medical Center and UCSF in San Francisco who analyzed data from the
California Lupus Epidemiology Study
found that African-American and Asian lupus patients, as well as patients with a high school education or less, experienced a longer delay between receiving their lupus diagnoses and seeing a specialist for treatment than other groups.
In an effort to address this disparity, the Allegheny Health Network's Lupus Center of Excellence was chosen by the Highmark Foundation last month to receive a $90,000 grant to expand its reach into local underrepresented and underserved communities. Dr. Susan Manzi, director of the Lupus Center of Excellence, medical director of the Lupus Foundation of America and chair of the AHN Department of Medicine, will lead the program.
Systemic lupus erythematosus, commonly called lupus, is a chronic autoimmune disease. Lupus causes inflammation which affects the skin, joints, kidneys and other organs. Patients with the disease have to receive treatment from a medical specialist like a rheumatologist. In severe cases, lupus can cause kidney failure, heart attack and stroke.
The Allegheny Health Network has a history of leading the way for new approaches to lupus. In 2012, a blood test which Dr. Manzi and her colleagues helped to design called Avise-SLE™ became commercially available. The blood test allows clinicians to diagnose lupus more easily and accurately by using one blood sample to check for five bio-markers that indicate lupus, while also ruling out the possibility of other rheumatic diseases. Now, they want to reach out to the community to educate both health-care providers and the people who are most at risk about lupus to encourage earlier diagnoses and increase the quality of care over time.
"The overarching goal of the grant is to enhance the care of people living with lupus in this region and doing that by educating physicians, which is most important, because so many of our patients tell us that they have gone a year or more without a diagnosis, because the physicians aren't thinking 'this could be lupus'" says Dr. Manzi.
Lupus is more common than many people realize. "It probably affects one-and-a-half to two million people in the United States which is much more than many other diseases that get more attention," Dr. Manzi says. "It does tend to impact women of color more commonly, and I wonder if those aren't populations who don't have as much access to care or as much attention."
According to the American College of Rheumatology, one in every 250 African Americans is affected by lupus, and women are 10 times more likely than men to be diagnosed with the disease. African-American, Hispanic, Asian and Native American women are all more likely to have lupus than Caucasian women.
The AHN Lupus Center of Excellence's program will put the $90,000 Highmark Foundation grant to use in accordance with the goals of the
National Public Health Agenda for Lupus
. Dr. Manzi says that the Lupus Foundation of America's agenda provided a much-needed roadmap for dealing with lupus, and the Highmark Foundation wanted to help the Allegheny Health Network meet the items on the list with this grant.
As a part of the program, several rheumatologists from AHN will function as "lupologists" after receiving advanced training. They will then hold educational sessions at federally qualified health centers for medical-care providers, in addition to community forums on lupus to increase awareness in the Pittsburgh region. Dr. Manzi's team plans to distribute information to a diverse patient population to help close the gap between the quality of care minority groups receive, as compared to other patients with lupus.
"I do think communities need to be aware of this," Dr. Manzi says. "There are a lot of people who are living with lupus out there that have not even sought medical attention. We want to reach people and be able to say: If you're having these symptoms, you should consider this diagnosis, and here's where you might go for help."