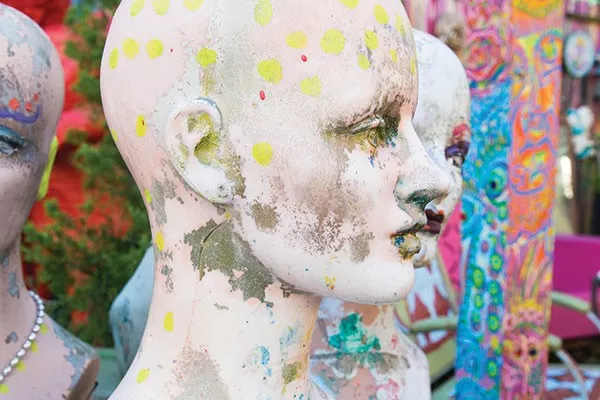 1501 Arch St., North Side
412-342-8152 or randy.land
It's technically private art that is free and open to the public, but the vibe is absolutely welcoming. Randy Gilson has turned the courtyard of his North Side home into a crazy-collage display of colorful art and fun objects. Even after hours, you can admire the art-packed fence along the sidewalk.
Other Finalists
2nd: "Feel The Bern" Mural
3rd: Strawberry Way Mural