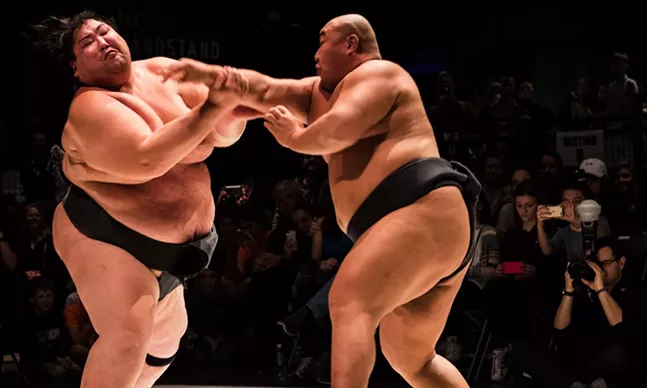 Byamba (6'1", 370 lbs) and Yama (6'4", 600 lbs) are two of the most prominent names in sumo wrestling. You may recognize Byamba as the sumo figure skater from the recent Geico commercial, or Yama from the forthcoming film,
John Wick: Chapter 2.
Yama is believed to be the largest Japanese human being in history.
On Saturday night at Stage AE, Byamba and Yama put on an exhibit at Sumo Showdown, a charity event benefiting the YMCA of Greater Pittsburgh. In addition to the two pros, some local notables — former Steeler Josh Miller, comedian Jim Krenn, among others — donned robes and
mawashi
to give sumo a shot for themselves.
All photographs by Luke Thor Travis.