Pittsburgh recording studio/record label Library Collaborative is closing out the summer with a PBR-fueled all-day block party at its home base in Overbrook.
For a $5 cover, from 2 p.m. to 9 p.m., attendees can enjoy free PBR (over 21, as long as supplies last), cookout food (price of food is not included in the initial fee), live art from acrylic painter, Hollywood Here We Come and the musical stylings local artists:
Clara Kent
,
NVSV
, Benji., Summercamp, Tremoravia, LK Hae, and Back Alley Sound.
Of the eight performers on the bill Saturday, three (LK Hae, NVSV, Tremoravia) are part of Library Collaborative, whose six artists each bring a distinct flavor to the label. Right now, there's rock from Tremoravia and LK Hae, experimental hip hop from NVSV (pronounced "Nasa"), Juice and Vapo Reeves, and electronic music from SMTATOE. LibCo once also published country music.
"We record all types of music, including opera, jazz, and spoken word. We do not like to limit ourselves in terms of creativity," says one of the
LibCo
founders and owners, Matt Seibel. "All the music we put out is intended to put you in a new headspace. We tend to shy away from 'normal' or 'boring.'" This idea to have a genre-defying label paired with Library Collaborative's main goal — collaboration — brings a new creative musical element to the underground music scene in Pittsburgh.
LibCo came to be in 2016 when Matt Seibel, an audio engineer, and Shane Johnson, a videographer, decided to give Pittsburgh something it was missing, an environment which fostered experimentation and collaboration. "[We wanted to] create a place where anyone can come in and be creative, collaborate, and grow with other like-minded people," explains Seibel. In addition to its founders and six label artists, there's Cliff Fields, in-house designer, and events coordinator Chanice Lazarre.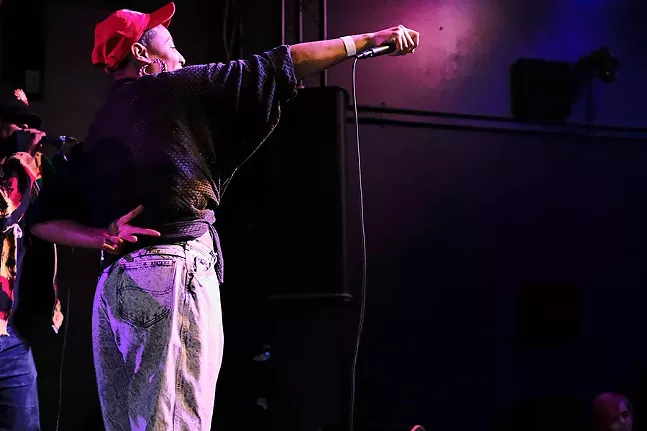 For Seibel and Johnson, the hardest part of Library Collaborative's creation was getting people to take their dream seriously. Finding and connecting with artists was natural; the need for a collaborative creative workplace was not a singular desire.
Besides the collaborative mindset, what makes Library Collaborative stand out from other labels and studios in Pittsburgh is the breadth of resources and services available. Along with a professional recording studio, LibCo offers an in-house graphic designer, in-house marketing coordinator, green screen video facilities, a t-shirt press, embroidery machine, as well as industry connections and resources built over the years.
"We feel that good music is good music. Period," explains Seibel.
Some of the artists on the label started by coming to the studio to record, while others were found by Seibel and Johnson venturing into the underground music scene and finding people they vibe with.
"There's a bit of a vetting process before we ask an artist to commit. It's almost like a courtship before tying the knot," explained Seibel. "We see their potential, and we start putting them on our shows, and eventually, if we like your sound and your attitude, we will ask you to be a part of our label."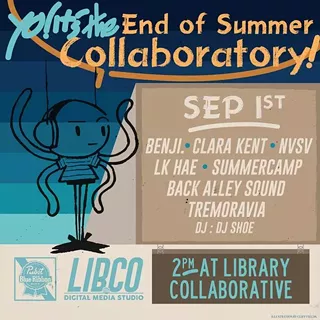 Since the creation of LibCo 2 years ago, "the company has expanded its circle of creatives and artists," says Siebel. "What started off as two people on a creative mission, has grown into a true collaboration of artistic minds." But, Library Collaborative doesn't plan on slowing down anytime soon. In the next year, Seibel and Johnson hope to release more groundbreaking music, host bigger events, and expand their reach to more people in the Pittsburgh area and beyond.
"LibCo is not a just a company. It is not just our facilities or our artists. LibCo is an idea. An idea of growth, collaboration, and love," said Siebel. "People are what makes us great. Keep a look out for events and music. And never stop creating."