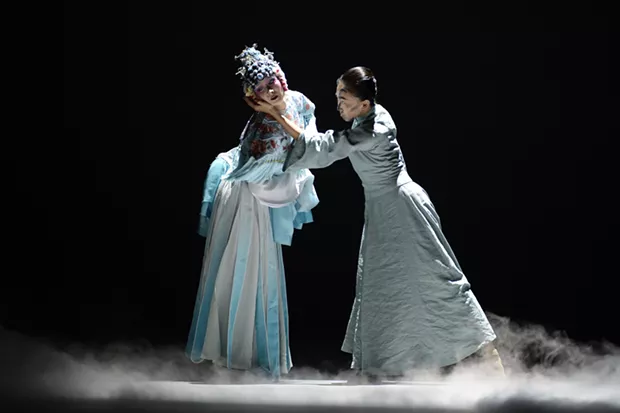 In Yabin Wang's dance adaptation of Bi Feiyu's The Moon Opera, an embittered, former opera star looks to reclaim her past glory with the role that defined her career - and tragically changed her life forever.

Part of the Cultural Trust's Pittsburgh International Festival of Firsts, the 85-minute intermissionless dance drama will be performed by Wang's 10-member contemporary dance company, Yabin Wang & Her Friends making their Pittsburgh debut.

Wang, who trained at the Beijing Dance Academy, is a former actress who starred in the popular Chinese television series Love Story of the Village, and was also featured in the 2004 film House of Flying Daggers. Turning to a career in dance, Wang is considered a superstar in China and has performed with her dance company across Asia and Europe. She has earned several awards for that work including a 2017 Laurence Olivier Award for Outstanding Achievement in Dance for M-Dao created for English National Ballet.
Perhaps the best known of Wang's full-length works, 2015's The Moon Opera combines Chinese classical dance motifs with a contemporary dance movement language and tells the story of Yanqiu, star of "The Moon Opera," who struggles between her dreams of artistic stardom and the harsh realities of maintaining her traditional role as a woman in society. In a fit of jealousy, she disfigures her understudy by pouring boiling water on her, thus ruining both their careers. Spurned by her colleagues at the Opera, she turns to teaching. Twenty years later, she is given a second chance to reprise her famous role and reclaim her life in the theater.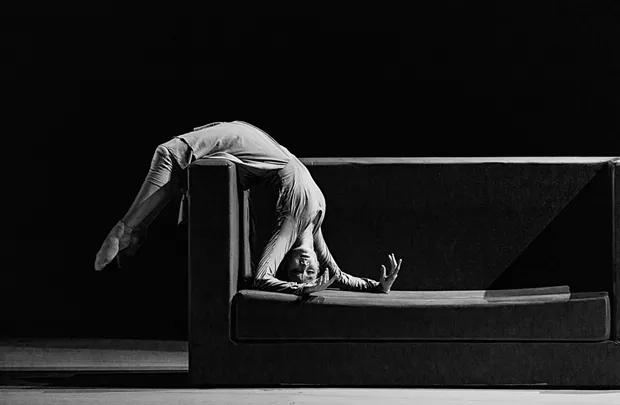 Wang says she was drawn to the story because she feels a kinship with her character in the sense of their shared passion and willingness to suffer for their art.
The multimedia production says Wang deviates from the novel in that it concentrates the action on three central characters, Yanqiu, her husband, and her young protégé.
"We did a different treatment for the dance drama," says Wang via Skype from China. "We used three different [narrative] lines combined together; the first being 'a play within a play,' the second, the daily life of the characters, and the third, a surrealistic realm [where the past and present coexist]."
Set to an ethereal original score by Polish composer Olga Wojciechowska and Chinese composer Guo Sida, YouTube clips of The Moon Opera show it to be a lush, painfully beautiful portrait of a woman whose separation between real life and the role of her lifetime is blurred. Given its glowing global reviews and that Pittsburgh is the only city in North America where the production will be shown, it qualifies as a must-see for area dance fans.