Shannon Sankey grew up in various communities in the South Hills, moving frequently, never staying long enough anywhere to feel comfortable. Suffering from Crohn's disease — she underwent chemotherapy for five years as part of her treatment regimen — added another layer of discomfort. Sankey tackles these issues in her recently published chapbook from TAR Chapbook Series, We Ran Rapturous.


"For this work especially, but in a larger sense in all my work, I think a lot about containers, both in content and in form," Sankey says. "So, you'll see a lot of the poems are prose containers. For this work, I'm dealing with chronic illness, I'm dealing with an ancestral meditation, and all of it is very serial and dreamlike, so you need to use rooting, grounding images."


A graduate of Chatham University's Master of Fine Arts program, Sankey works as a copywriter at Penn State Fayette in Lemont Furnace, Fayette County, and teaches creative writing and sustainability in community programs. Writing about Crohn's disease, as well as her mother, who suffers from seven autoimmune afflictions, wasn't a priority.


When she finally decided to write about those illnesses, Sankey had "a lot of darkness and power and magic to draw on. ... For a long time, I resisted writing about it. I didn't want it to even inhabit my body, let alone write from it."
While in the MFA program at Chatham, Sankey noticed that many of her peers were examining their own traumas. That gave her the permission she needed to write about her disease. The first poem in the chapbook, "Disabled," illustrates the first tentative exploration of her affliction:
I don't choke on the word.
It is a red spice
from my mother's cabinet.
"It took the better part of the last decade to allow myself the accommodations that were necessary to even arrive at this chapbook," Sankey says. "In ["Disabled"], the speaker gifts herself all the darkness, the terror, the magic, of disabled as an identity. It's a reclaiming of power. … It feels amazing to hold the book in my hands and outside of myself, because it's so heady to write from the body, especially when it's one of chronic illness. It feels like you're standing on a really precarious foundation."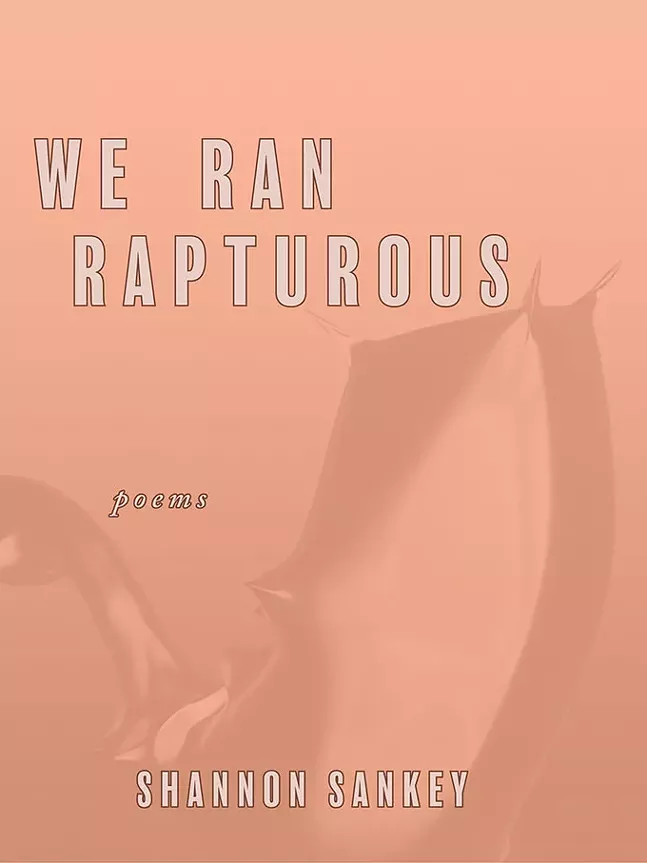 In addition to being physically debilitating, Crohn's disease also is a mental battle, sufferers always on edge about when symptoms will appear. Exploring the mental state of chronic illness, and Crohn's specifically, became the raw material for Sankey's poems.


"Crohn's changes your relationship to food," she says. "It changes your relationship to community, to sustenance, to survival. And some of the poems address that, the speaker grappling with `every time I feed myself, I'm feeding the thing that destroys me.' It causes a huge psychic dissonance, but it can be super interesting for a poet. But as a person, it's awful."