Community resources can be hard to come by, particularly in economically hard hit areas like McKees Rocks. The area has many programs that are not fully funded, and area nonprofit Focus on Renewal is looking for ways to fill the gaps.
"We have a bunch of programs that are underfunded, everything from the food pantry to our community service center, the after-school program, the daily-lunch program," says FOR spokesperson Lydia Morin. "We can confidently tell you that they are going to being able to have that after-school program, and that daily-lunch program, different things like that."

And this Saturday, at FOR's Momentum Gala, students will be earning a paycheck, while also helping support after-school programs they likely take part in. For many, it's worth the effort.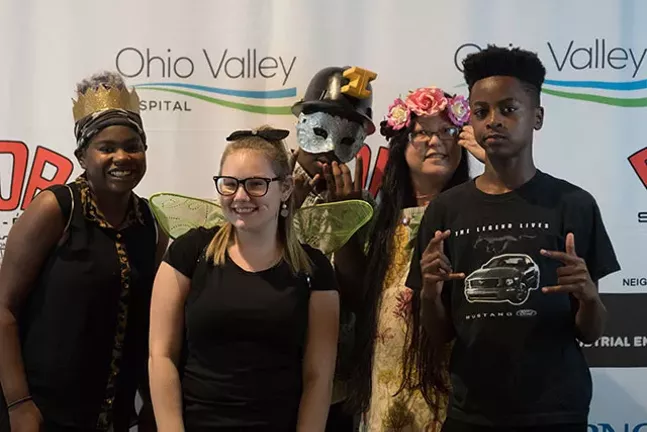 "[Students are] getting trained, they're getting a paycheck so they're not missing opportunity at another job, which almost all of them do have," Morin says. "We do try to work that out because we know that for a lot of these kids, their after school jobs are a necessity to their families and their food on their tables."

From filling a community food bank to encouraging young entrepreneurs at a print shop, Focus On Renewal (FOR) has served the area encompassed by the Sto-Rox school district for 49 years.
"I think the need is greater now than ever before in Sto-Rox," Morin says. "We've attracted a lot of new partners and helped other people become anchors, too, because you can't be the only game in town. That's kind of what this gala is celebrating this year — just how many new partnerships there are, new community leaders."

For FOR, keeping all aspects of the gala as local as possible is a priority. The event will be catered by two Sto-Rox-based caterers, Jackie Kennedy Catering and Tamera Mudd. Jackie Kennedy Catering, headed by Jackie Page-Heidelberg, teaches cooking classes in the community and Tamera Mudd employs youth in the area to work as servers and cooks.

"You can't just be a white horse riding in, you have to be a part of the community," Morin says of FOR's approach to the gala. "We are committed to hiring all local vendors, as much as we could."
In addition to working the food stands, students will also be performing alongside the
Afro Yaqui Music Collective
, a 12-piece band that blends West African and East Asian music. The River City Brass Band will perform for guests at the gala, as will the
Trevor C. Miles dance company
.
Students involved in the 1st Layer Print Shop program will also be holding a pop-up shop giving residents and donors alike the opportunity to support the students' work. Morin explained students will be paid for their work because FOR is cognizant of economic hardship.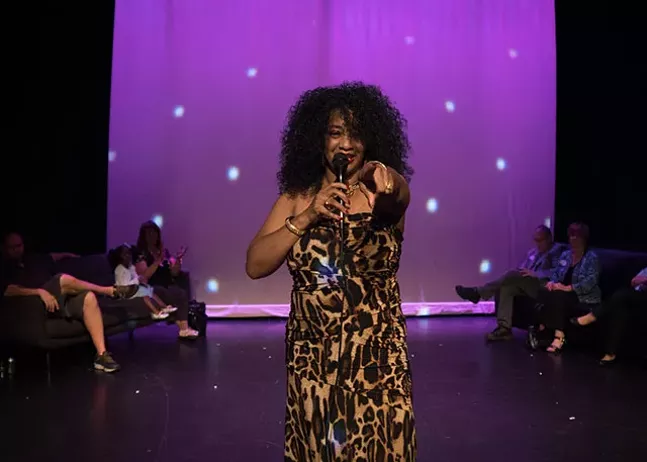 "We have one of the youngest populations in Allegheny County, 25 percent is under 18," Morin says. "A lot of that percentage actually has children of their own, so we do a lot of healthy parenting, early childhood [education] ..."

This year, FOR will be honoring Marlene Banks with its Father Don Fisher community advocate award. Banks has served the McKees Rocks community for over 40 years and in that time has created numerous programs for McKees Rocks and Stowe Township youth, including Reaching My Potential, the longest-running non-athletic after school program in Sto-Rox history.

"In the past, we haven't necessarily honored a grassroots advocate for the community," Morin says. "This year we are honoring Mrs. Marlene Banks who formed multiple nonprofits and grassroots initiatives and helped the Homewood Homeless Children's Fund learn a lot about working with homeless teens. I want to underscore that fact, that we not honoring someone just to fundraise, we're honoring someone who has dedicated her life to Sto-Rox."
Limited tickets are still available for Saturday's event, which promises to be a night of music, dance, food, and a celebration of Momentum.