Chris Laufman couldn't wait. The Pittsburgh native and pop artist, who releases music under the moniker Wise Blood, was set to drop a new album early this fall via independent label Future Gods. Then on Sept. 20, three days before the "official" start of the new season, Laufman debuted
Greatest Hits
to the world under both Wise Blood and his real name.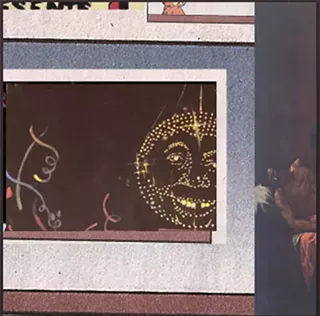 "I felt a unique urgency to release this album that I haven't felt with any other project," Laufman says in a
Facebook post
. "Part of that is the amount of time I had some of these tracks, but, mostly it's because I knew letting go of it would be cathartic. While this is the first record released under my name it also in some ways feels like the final Wise Blood record and is credited to acknowledge that. Similarly, I don't know if this marks a beginning or an end. What I do know is that it feels like a refreshing step in the right direction. So here's
Greatest Hits
, ahead of schedule. Thank you and I hope you enjoy it."
A total of 10 songs,
Greatest Hits
touches on themes of loss, perseverance, and the daunting prospect of lifelong recovery.
In 2010, under the Wise Blood moniker, Laufman dropped
+
, an obscure five-song EP featuring samples from Led Zeppelin to The Beatles. Three years later, he released a second EP,
These Wings
. Around that time in 2013, Laufman started dealing with mental health and addiction issues. He drew inward, away from both the public and friends and family.
In the last year, Laufman began to stabilize. Ready to come back into the public eye,
Greatest Hits
shares the story of this journey.
"Over the last few years, I've shied away from releasing solo material," he says in a press release. "During this time I had to confront the mental health issues that I had avoided for far too long. Over the last year, in particular, I've put in hard work to get myself to a good place. While I'll always have to remain vigilant, I'm now confident moving forward for the first time in my life. Anyway, I have some new music from these past few years I've been wanting to get off my chest. This is not a 'polished studio album' and shouldn't be thought of as such. Having said that it's the happiest and most content I've ever been with a release. In some ways, it feels like a collection of field recordings from the past few years of my life. Hopefully, it resonates with you and can provide some meaning and comfort the way it has for me."