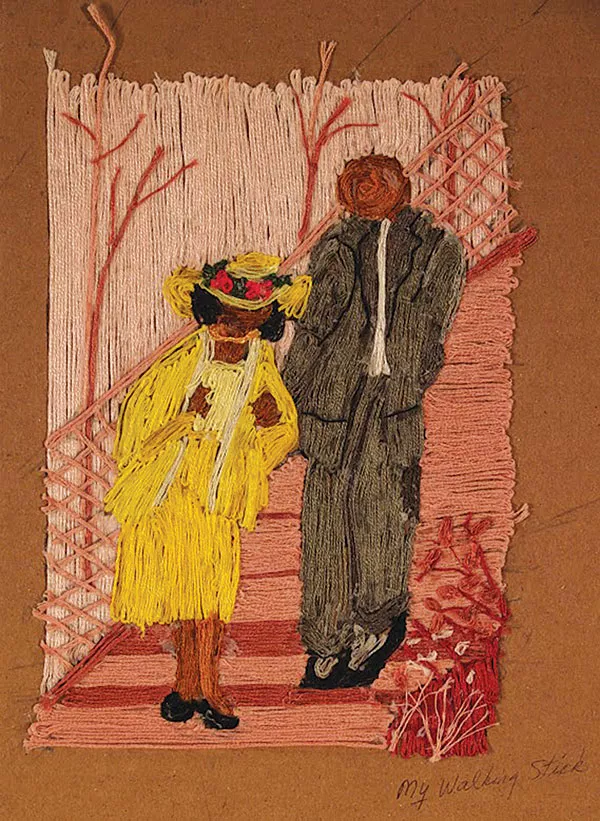 Standing on the sidewalk on Liberty Avenue, looking into a corner of SPACE gallery with notebook in hand and scribbling furiously, one is approached by passersby and waiting transit riders who also peer through the glass, and who ask for knowledge. Some questions are specific, or odd: "Is this a store?" "How much do these cost?" "What was in that cardboard when it was just a box?" But most can be encapsulated in three simple words.
What is this?
This is Sideways Museum, curated by Tom Sarver, with works by several area artists. And this is the first installment of WINDOWSPACE, a series focusing on folk and visionary art, though not necessarily created by folk or visionary artists. The description "from the outside, looking in" is both metaphorical and literal. Rather than being displayed inside this Pittsburgh Cultural Trust gallery, these works are stationed in a window, and can be viewed only from the street.
Conceptually, this is a great idea. But the execution doesn't quite follow, at least not with this premiere offering, and at the time of this viewer's visit. The works themselves are in many cases intriguing or lovely. Doug Hill crafts toys and machines from scrap cardboard. The late Dorothy Williams captures her memories with embroidery floss. Steve Smith's acrylic paintings are vivid and fantastical, and Jim Rettinger's found-object sculptures border on thrilling. The handpuppets made by Joann Kielar warm the heart, while Liz Hammond's soft hanging sculptures bring dimension to the air. Sarver himself offers several pieces in various media that provide a good introduction to his body of work.
Unfortunately, the exhibit is difficult to see even for those who know what they're looking at, and difficult to figure out for those who don't. There are a lot of works in a small space, and they're crammed in haphazardly. There's a web address on the window, but very little else to explain what exactly is going on here, and it's hedgy how many of the curious are curious enough to pursue it further. Moreover, the lights illuminating it are off outside of gallery hours — they were turned on as I looked — making it tricky to view in daylight and impossible at night.
One wants this to work. So far, in its practical application, it doesn't. Hopefully the kinks will be smoothed out.