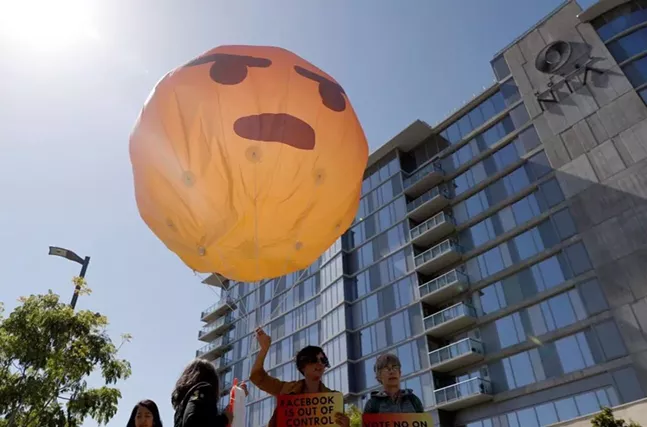 Scrutiny of Facebook's role in spreading misinformation and influencing global politics has been increasing dramatically. High profile politicians have called for breaking up, regulating, and studying Facebook, while activists have been beating the drum and calling for changes at the social media and advertising giant.
Some of that activism came to a head last week, and a former Pittsburgh organizer was right in the heart of the action.
Arielle Cohen lived and organized in Pittsburgh for the last six years, before recently moving the Philadelphia. She was a co-chair of the Pittsburgh branch of the
Democratic Socialists of America
and she was heavily involved in protest efforts following the Tree of Life Shooting.
Last month, she attended Facebook's
annual shareholder meeting
in California, representing a coalition of advocacy groups including the consumer-rights group Sum of Us, progressive Jewish group Bend the Arc, and racial justice group Color Of Change. There she spoke in front of the Facebook board, including CEO Mark Zuckerberg and COO Sheryl Sandberg.
Cohen says she felt compelled to speak in front of Facebook officials to highlight the social media company's role in spreading hate speech. She says Facebook hasn't done enough to condemn and ban users who share white nationalist and white supremacist views.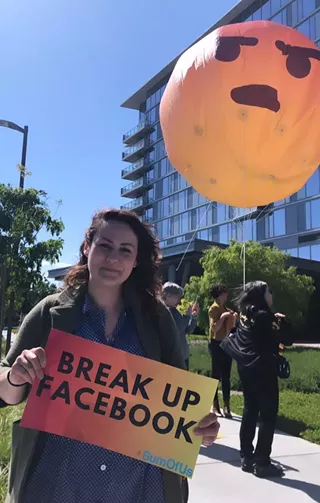 "Facebook has increasingly targeted vulnerable groups, but has not shown the same due diligence when de-platforming white nationalists," says Cohen. "I think it is important to point out that Facebook is fostering a community for meme sharing that showcases white nationalist viewpoints."
Cohen says she spoke in front of the shareholders for six minutes. During her comments, she accused Facebook of helping to
spread incendiary fake news
and fostering a community where hate speech was tolerated and encouraged.
"A white nationalist had [killed] 11 members of my community as they prayed," said Cohen on
May 30 in front of Facebook shareholders
, referencing the alleged
Tree of Life
shooter Robert Bowers. "He, like so many others, had been radicalized on social media."
Bowers spread
anti-immigrant
, anti-Semitic, and racist speech mainly on social media sites like Gab, popular among white nationalists. But many other white nationalist messages have been spread on Facebook, including in Pittsburgh, like posts by a North Hills man named
Joden Rocco
, who allegedly stabbed and killed a Black man on the North Side last year.
Cohen says these concerns, as well as privacy and the company's disproportionate dominance of social media, have led her and the coalition of advocacy groups to call for Facebook to be broken up. She requested such to the shareholders.
"We believe that Facebook is out of control," said Cohen to the shareholders. "It is too large and too complex to be managed effectively. We are sick and tired of apologies as privacy and the safety of our families and communities is repeatedly violated."
Cohen says that Zuckerberg and Sandberg listened to her testimony, but did not respond to her personally. Facebook vice president David Kling responded to Cohen and said the events in mass shootings in places like Pittsburgh and Christchurch, New Zealand were "acts of pure evil."
"My heart goes out to you and everyone in the communities that were impacted by these events," said Kling in response to Cohen's comments. "We are committed to doing all we can to curb extremism and hate speech online. These things don't have any place on our services."