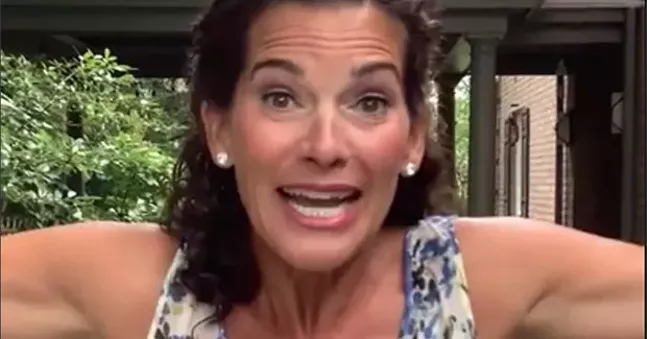 Wendy Bell is like that friend of a friend who keeps popping up at things. You're not really sure who brings her, but she's there, making you uncomfortable.
Having a Friendsgiving? "Is it cool if Wendy comes?"
"Who does Wendy know at this birthday party?"
When you're listening to Pitt Football pregame on the Fan, and … Wait! Huh?
Just when you thought Wendy was helping herself to some salsa on the other side of the room, and you were free to talk to your friends without feeling gross, she materializes out of nowhere, right behind you, like a specter ready to bring you in-depth Pitt analysis with a focus on ... custodians:
From Pittsburgh Sports Now: "The change from a decorated former member of the Blue and Gold to a controversial news anchor without a background in sports has not sat well with Pitt's faithful."

That might be a bit of an understatement if you take to Twitter.
"I'm excited for Wendy Bell's Pitt pregame coverage" — no one, ever

— bryan (@bryaninpgh) August 27, 2019
I mean, fuck Pitt, but how stupid do you have to be to take a well liked alum off the pregame broadcast and replace them with a dolt like Wendy Bell.

— Patrick Dunn (@thepatrickmdunn) August 29, 2019
Wait, The Fan replaced Dorin w/ Wendy Bell for PITT 🏈 coverage. Jesus. How tone deaf can you be. That place is such a good ol' boys club. It's ridiculous. I'm sorry @scorindorin you were the best football insight they had. Now, it's back to 100% yinzer in the stands talk

— Marz™️ (@25marz) August 28, 2019