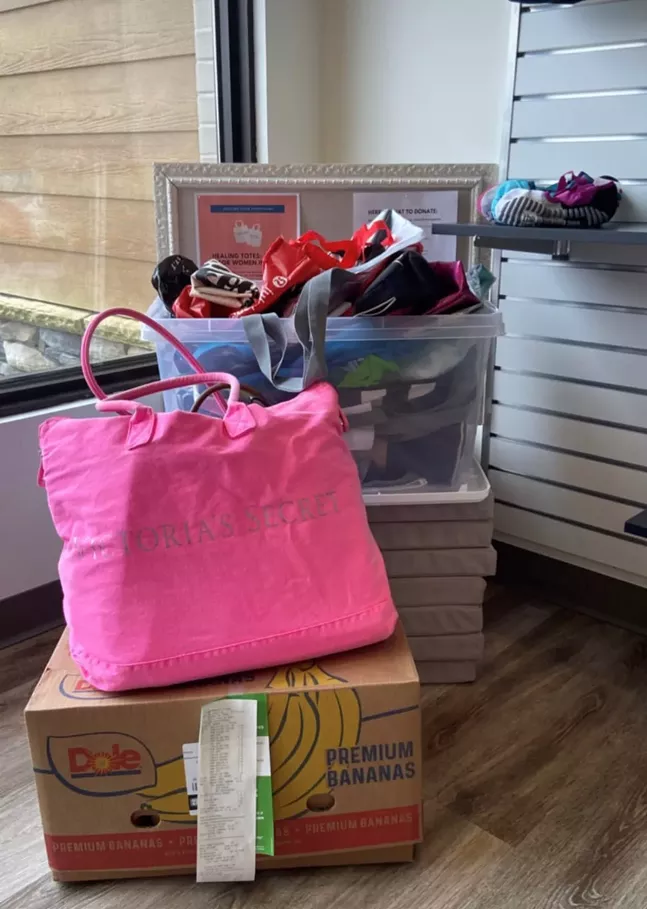 To help give back to women in need, two local business owners are running a drive to collect women-specific donations. Ta'lor Pinkston (aka The Heart Advocate) of
ladyhoodjourney.com
and KC Kaluhiokalani CEO/founder of Sewickley boutique
UrbanFitCo
, created Healing Totes: A Drive for Women in Need. 15 local women-owned businesses are collecting donations until Sun., Dec. 1 for the Women's Center & Shelter of Greater Pittsburgh, a safe haven that provides specialized care and support (emergency shelter, legal advocacy, a 24-hour hotline, support groups, and more) for women who have experienced physical and/or emotional intimate partner violence.
"Healing Totes is about giving back to women in our local community," says Kaluhiokalani. "It is about helping our community in whatever way we can. It isn't about large scale change, but incremental change."
Each of the 15 collection sites has bins were people can drop off essential items like blankets, clothing, and baby/toddler necessities.
"Because these are women, we have to factor in their babies," says Pinkston. "A lot of these women also take their children to the women's shelter and as a mom myself, I know when my daughter is good, I'm good."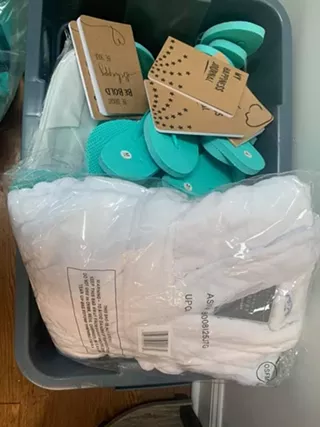 Totes bags and stationery cards are requested as well. On Dec. 8, during a reception for the participating businesses, items will be put in tote bags along with a hand-written holiday message. Voices of Hope, a Pittsburgh-based non-profit organization that "aims to create awareness about rape culture from the survivors of sexual violence" was already planning on writing cards, so it made sense for Healing Totes to partner with the organization.
"We're really excited to be doing something for the women in our community," says Pinkston.
If you plan to go out for Small Business Saturday, you can stop by one of the local spots and make a donation. But Dec. 1 won't not be the last call for Healing Totes.
"We're going to be doing this more," says Pinkson. "We're going to try and do to something maybe once in the fall and once in the spring. The next organization we plan to donate to will be Healthy Start [Pittsburgh]. We're trying to make an impact for the women in our community."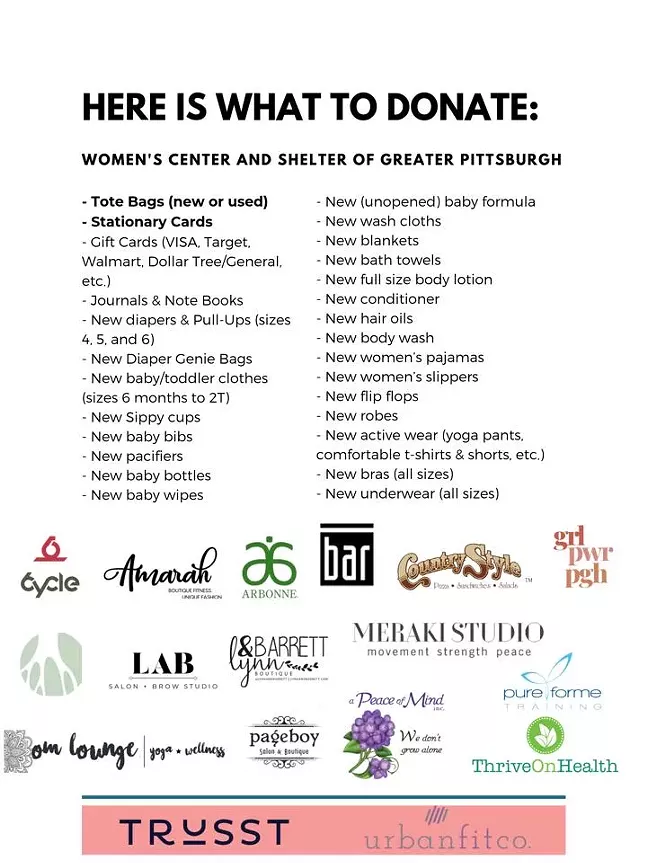 Drop off locations:
Amarah Studio and Boutique
Healing Roots Massage & Wellness Center
Country Style Specialty Shoppe
Thrive on Health
Trusst Lingerie