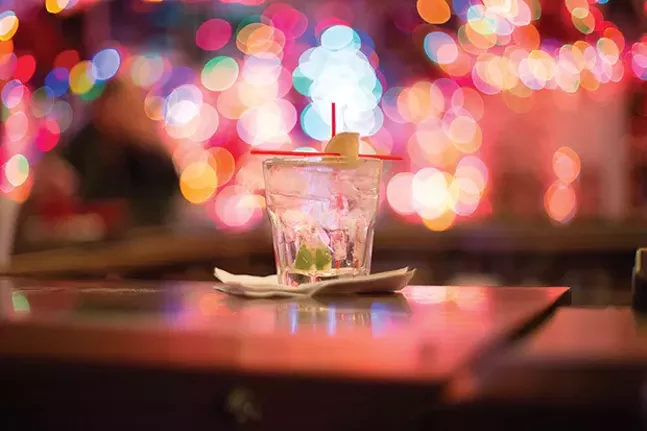 For this festive time of year, CP picked out ten of our favorite places that nourish souls and appetites. Forget calorie counting, lose the summer diet plan, and break out the sweatpants. It's holiday season.

1. Dor-Stop Restaurant. 1430 Potomac Ave., Dormont. thedorstoprestaurant.com

The Dor-Stop Restaurant is a tried and true Pittsburgh classic. Carbo-load with a stack of the restaurant's artisan hotcakes. Pair them with a hot cup of coffee and lean into a lazy morning.

2. Bob's Garage. 1372 Freeport Road, O'Hara Township.

If you need a kick of holiday spirit, head straight to Bob's Garage. It's Christmas chaos.

3. Kelly's Bar and Lounge. 6012 Centre Ave., East Liberty.

Kelly's Bar and Lounge makes a mac better than your mother's. This mac n' cheese is baked to order and comes out piping hot with a char-splattered cheesy crust.

4. Everyday Noodles. 5875 Forbes Ave., Squirrel Hill. everydaynoodles.net

Everyday Noodles in Squirrel Hill perfects the art of soup dumplings. Each bite, balanced with searing hot soup and steamed dough, warms you to the core.

5. S&D Polish Deli. 2204 Penn Ave., Strip District. sdpolishdeli.com

S&D Polish Deli serves up classics like stuffed cabbage and Haluszki. For New Year's luck, stock up on the deli's Polish spin on PA Dutch superstition, kielbasa, and sauerkraut.

6. Biddle's Escape. 401 Biddle Ave., Regent Square. biddlesescape.com

This eclectic coffee shop really will help you escape… from winter. Warm yourself up with their wide-range of seasonal drinks, including indulgent, marshmallow-filled hot chocolate worth savoring.

7. People's Indian. 5147 Penn Ave., Bloomfield. peoplesindian.com

Sink into the warm spices of Indian food at People's. Sneak off to the lunch buffet, a smorgasbord of curry, masala, naan, and more.

8. Piper's Pub. 1828 E. Carson St., South Side. piperspub.com

Piper's will keep your Guinness full and heart happy with traditional European dishes.

9. Enrico Biscotti Co. 2022 Penn Ave., Strip District. www.enricobiscotti.com

Nothing says "holiday" like traditional Italian food. Enrico Biscotti Co. will keep you in a festive mood with homemade cannoli and biscotti.

10. Acacia. 2108 E. Carson St., South Side. acaciacocktails.com

Acacia recently reopened its doors and we couldn't be more thrilled. Take refuge in the seasonal menu of hot drinks with a kick.