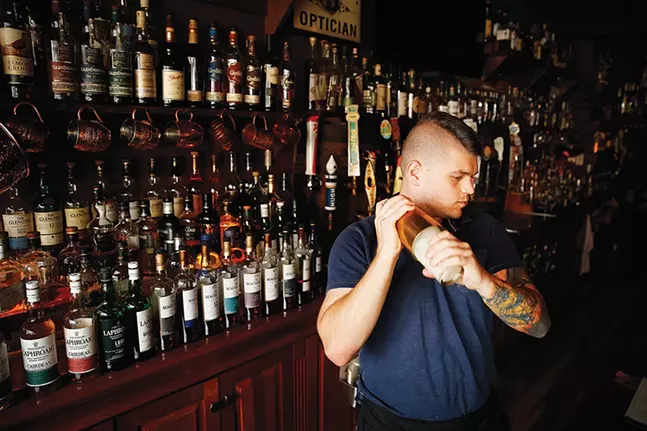 Go to where bartenders go out.

For this year's Drink Issue, we show a side of some Pittsburgh barkeeps they usually keep hidden. Photographer Jared Wickerham went where they head for a night "off." And while we're not suggesting you make their special spots your new hangouts, we do suspect bartenders probably know best when it comes to where to drink.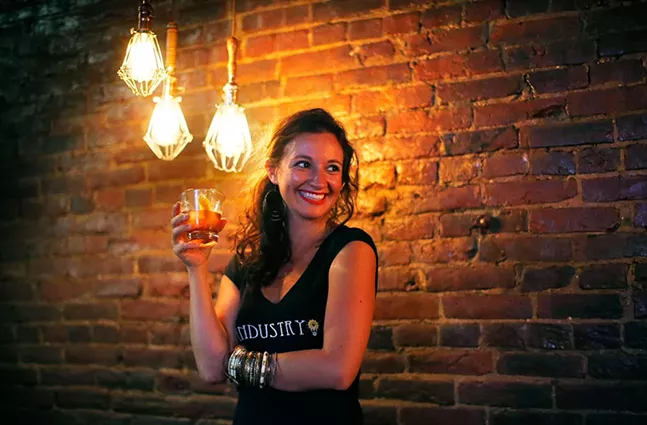 Bartender:

BobbiLyn Anthony

Where she drinks:

Gooski's, Polish Hill

Favorite Drink:

Old German and a shot of Corralejo
"I love the bartenders, drinks, and food.

Awesome vegetarian food

. Great punk music. Best jukebox in Pittsburgh."



---
Where he works: Lorelei, East Liberty

Favorite Drink:

Margarita with Grand Marnier
"Mad Mex is a place where there they know what I like and can still do work. It's a warm feeling and they've supported me over the years"
---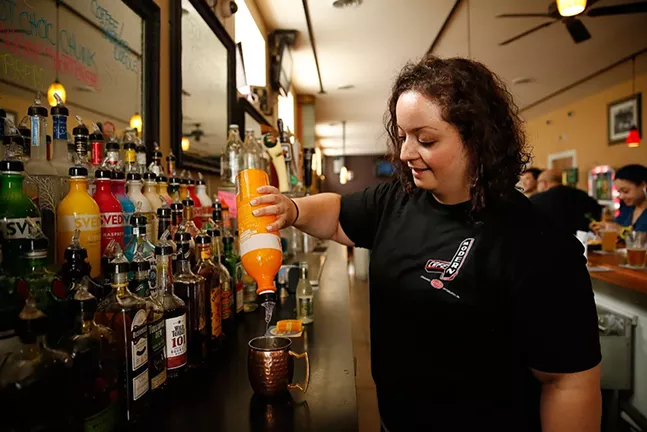 Bartender:

Constance Zotis

Favorite Drink:

Farmhouse Cider
"Friendly staff. Nearby. A lot of fun cocktails."


---
Where he works: Il Tetto (Sienna Mercato), Downtown

Favorite Drink:

East End Big Hop IPA
"Laid back atmosphere.

Standup comedy nights are great

. Good food."


---
Where he works: 5801, Shadyside

Where he drinks: P Town, Shadyside

Favorite Drink:

Vodka cranberry and a shot of Patron
"I love pool and shuffleboard. They have fun games to play when you're out. My friends typically hang there and it's nearby."


---
Favorite Drink:

Mystery Beer (Guess the beer correctly and the drink is free. It was Crispin Cider.)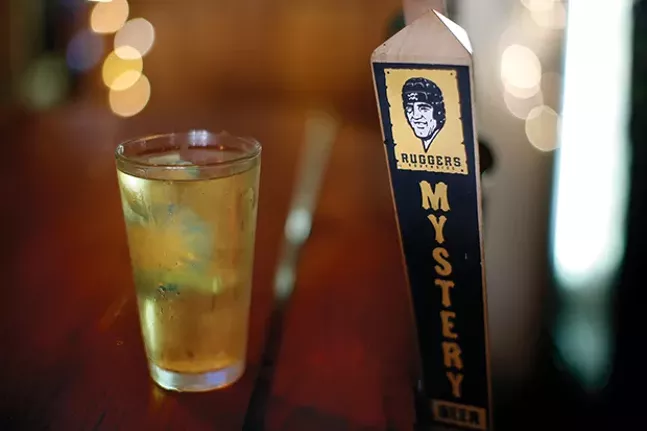 "I play rugby for the owners of the bar as part of Pittsburgh Force. They have great pub grub and friendly people."