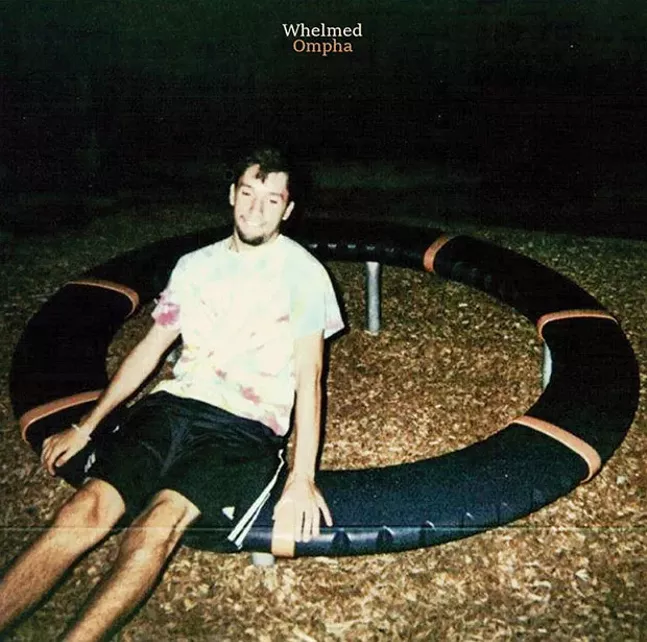 Whelmed is a near half-hour of dreamy, reverb-drenched indie pop. The entire project was written, arranged and recorded by John Lora, whose airy tenor vocals join with catchy synths and danceable grooves to make for a unique sound.
The EP is an introspective journey through places and people in Lora's life. Each song scoops you up and places you into the mind and memories of Lora. While there are sparks of joy in certain sounds and movements, Whelmed is a gently sad effort with a wistful sheen to it.
Whelmed comes to life with opener "Competitive Nature," with its lone drum machines steering a bar before the clean guitar riff and layered vocals get to work. The lightness of "Competitive Nature" gives way to the almost-psychedelic grooves of "Fall Down," a beachy, bass-driven voyage through memory.
"Celestia Neglecta" anchors the middle of the EP with the driving, distorted guitars playing with minor keys and twinkling synths, all to espouse nostalgic longing. It's the kind of song that would drift through your mind as you lay in the yard of your childhood home and stared up at the stars.
Spacey triplets push "St. Argo" in a dizzying wave, the simplicity of the piano melody softening the edges. Grizzly Bear vibes abound on this track, its melancholy ambience mirroring that of that band's 2006 album Yellow House.
"Motivation" shuts the door on Whelmed with a floating feeling. The harmonies on this track are mesmerizing, soaring among the shining ambient synth soundscape gently pushing underneath them. It finishes the EP with the final declarative hit of a drum-machine beat left on its own, like the drum-machine beat that began it all.