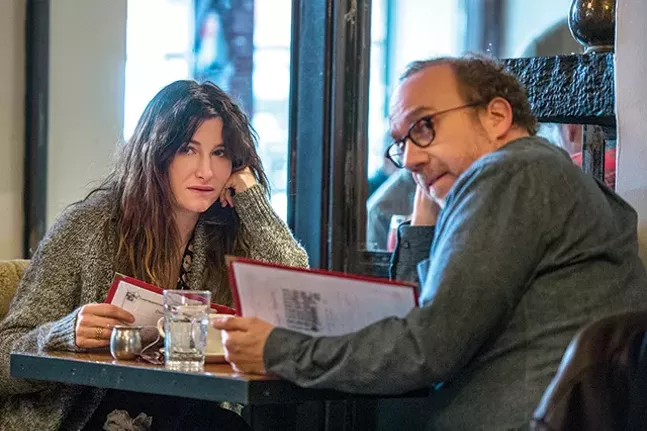 Terrace House: Opening New Doors (Now streaming)
The Japanese reality show follows six people living in a beautiful house in the mountains, a concept not unfamiliar to American viewers. But unlike American reality shows with a similar format, Terrace House has a warmth and maturity that contrasts starkly with the shouting, table-flipping, and fake-leg-throwing we're used to.
Private Life (Now streaming)

Modern motherhood is a complicated thing, with dozens of tributaries leading to the end result of either having a child or deciding that the whole ordeal isn't worth it. Kathryn Hahn and Paul Giamatti play a middle-aged couple desperately trying every method of conception before it's too late, whatever that means.
The Chilling Adventures of Sabrina (Oct. 26)

This spooky take on the world of Sabrina Spellman, starring Kiernan Shipka (formerly Sally Draper on Mad Men), is nowhere near the '90s sitcom Sabrina the Teenage Witch. This iteration is darker, spookier, and witchier, as a teenage girl on her 16th birthday must decide whether to commit to the life of a witch or stay in the mortal world with her friends.
Making a Murderer (Now streaming)

The first season of this true crime show was an enthralling slow burn following the story of Steven Avery, a man wrongfully convicted of rape, and then later sentenced to life in prison for murder. Season two focuses on the legal path to overturning the case, and the systemic complications of the criminal justice system.