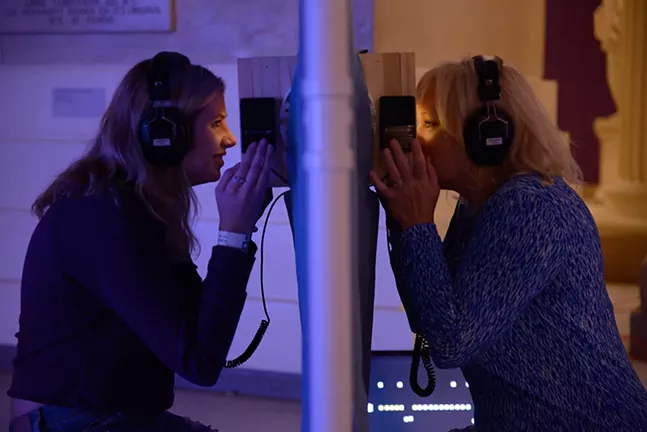 Future of Work Symposium
Wed., Sept. 19. 6 p.m. – 8 p.m. Kelly-Strayhorn Theater
Yes, technological advances like self-driving cars are cool and all, but what about the millions of workers that will potentially be displaced? How will these advances impact the future? With opening remarks from Mayor Bill Peduto and discussions with journalists and tech professionals, Thrival starts off with an introspective look of the future of Pittsburgh.
LIFE.CODE Interactive Experience
Thu., Sept. 20. 5 p.m. – 11 p.m. Carnegie Museum of Art & Carnegie Music Hall.
Thought talks with tech and culture leaders from around the world, over a dozen one night only art instillations, and interactive activities, LIFE.CODE bridges technology and the commutative human experience into one event.
Thrival After-Party with Chicano Batman
Thu., Sept. 20. 11 p.m. – 2 a.m. Rex Theater
End the night with Chicano Batman's funky, psychedelic jams. The four-piece Latino band from L.A. has opened for Jack White, Alabama Shakes, and The Claypool Lennon Delirium.
Thrival Music X Arts
Fri., Sept. 21. 4 p.m. – 11 p.m. Highmark Stadium.
While Dillion Francis and Matt and Kim are the headliners, show up early to support local Pittsburgh artists: Mars Jackson, Paul Luc, Bastard Bearded Irishmen, and Brooke Annibale.
There will also be interactive art and design at the concert site, created intentionally by Ascender program director, Jenny Sharpe. Music is just one component of the evening; with maker and art spaces, Music X Arts is set to be an engaging multi-sensory experience.