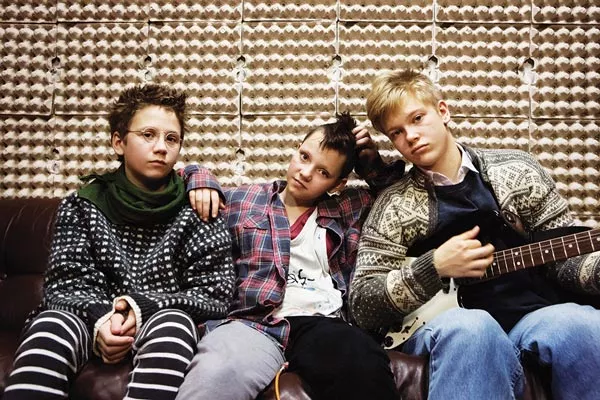 In 1982 Stockholm, two tomboyish 13-year-old girls decide to start a punk band. Sure, everybody says "punk is dead," but only people who aren't real punks would say that. And it doesn't matter that the girls can't play any instruments; Bobo and Klara instinctively know punk is the perfect outlet for their pent-up energy and their disdain for all things "fascist." After working out a song on just a borrowed bass and drum kit — it's a rant about how pointless sports fandom is — they decide to add a third member, another social outcast at their school: Hedvig is quiet and a Christian, but can play guitar.
Lukas Moodysson's coming-of-age comedy (adapted from his wife's graphic novel based on her own youth) perfectly captures the fearless, crazy-fun time girls enjoy before the miseries and insecurities of adolescence descend. (And such heartache is nigh: An impulsive meeting with a boy punk band threatens the trio's stability when crushes erupt. But until then: "We're anti-makeup!")
The shaggy tale stays on track, sweetly depicting the girls' friendship, and the strength they draw from each other and from having a creative outlet. It all meanders up to the band playing the funniest, greatest gig ever — the source of the film's exuberant title.