In a town with
very few Muslims and very few immigrants
, Wasi Mohamed has elevated an organization that advocates for both into something special.
His four years at the Islamic Center of Pittsburgh have been filled with not only large attendance for daily prayers, but also fierce advocacy for religious minorities, racial justice,
immigrant rights
, and any group in Pittsburgh that was targeted with hate.
In just two days following the
Tree of Life mass shooting
, the Islamic Center raised $70,000 for the victims. Mohamed announced this in a speech in Pittsburgh and the televised version went viral, resulting in more than $168,000 in additional funds raised.
These accomplishments earned Mohamed and the Islamic Center a
Pittsburgher of the Year
award announced in a 2019
City Paper
Issue.
Now, Mohamed has announced he is moving on from the center.
In a Facebook post yesterday, Mohamed wrote that he left his position as executive director of the Islamic Center a few months ago, but "just couldn't find the words to describe how meaningful that experience was to [him]" until now.
"I learned leadership skills and the extremes of emotions. I've never been so joyful nor angry, hopeful nor despondent, and working with people from around the world has given me a love for humanity that is deeper than any feeling I could have felt before my time there," wrote Mohamed. "ICP gave me the space to not only work for the betterment of our community but also a space to fail and to learn as a leader, and for that I will always be thankful."
And while Mohamed has left his position at the center, he wrote that he is still committed to Pittsburgh and working for the community. Mohamed is now the Pittsburgh director of
Community Entrepreneurship for Forward Cities
, an economic justice initiative.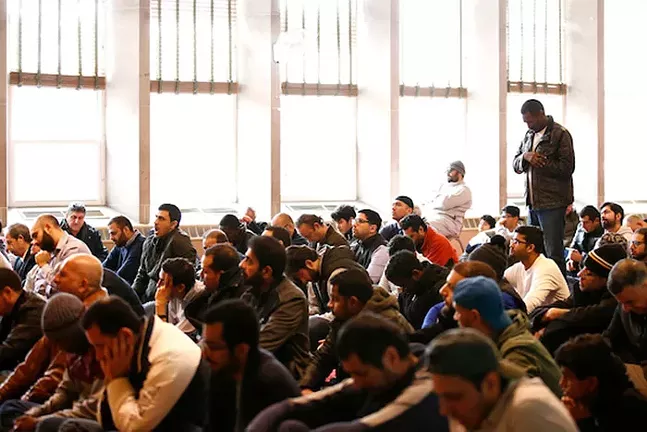 "We hope to create opportunities for shared prosperity through inclusive and equitable entrepreneurial ecosystem development," wrote Mohamed. "For the Pittsburgh region to reach its full potential, we need to remove barriers and ensure all people can build wealth and revitalize communities."
Mohamed has also recently started a Masters of Public Management program at
Carnegie Mellon University
.