The largest LGBTQ Pride festival in Pennsylvania returns the second weekend in June and will be headlined by legendary R&B artist Toni Braxton and popular alt-rock band Walk The Moon.
Cincinnati-based Walk the Moon will perform June 7. The band is best known for its hit single "Shut Up and Dance." In a 2017 interview with
Entertainment Weekly
, Walk the Moon vocalist Nicholas Petricca shared how after losing his father, he began to reevaluate his sexuality. That same year, Petricca performed at LoveLoud fest, a festival benefiting LGBTQ youth in Utah.
Gary Van Horn, president of the Delta Foundation, which organizes Pittsburgh Pride, said at a press conference that this would be Walk the Moon's first performance as a group at a Pride celebration.
Toni Braxton will perform on June 8, and during a video showed at the press conference, she said she "simply cannot wait to perform." Braxton also said she is a big ally to the LGBTQ community. Opening for Braxton will be
Rina Sawayama
, a Japanese-British singer/songwriter who has embraced her queer identity as a pansexual.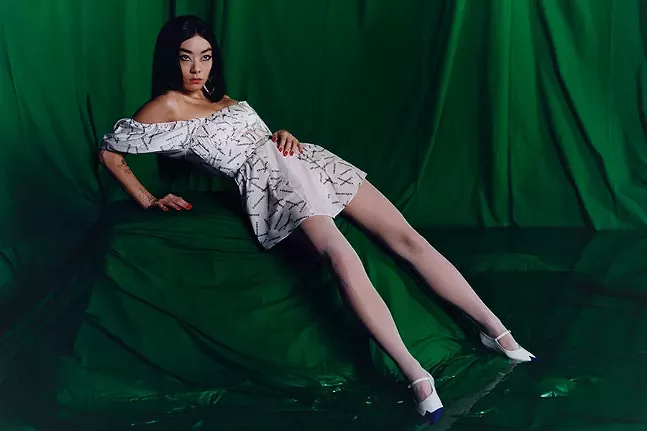 Other big news related to Pittsburgh Pride 2019 is that the festival is moving to a new location. Pride will be held on the Andy Warhol Bridge, and pending final
approval,
will extend onto Fort Duquesne Boulevard Downtown.
"We are excited to be the first Pride in the world to be held on a bridge, and believe that Andy Warhol, Pittsburgh's gay icon, would be thrilled that it will take place on his namesake bridge," said Van Horn.
This year's theme is "We Are One," and Van Horn said the festival will play special respects to the trans women of color who led the Stonewall uprising in 1969, a seminal moment in the fight for
LGBTQ equality
. An Artistic Intersection dedicated to Stonewall will be installed at Ellsworth and Maryland avenues in Shadyside, which will be unveiled in June.
The Pride celebration also includes PrideFest on June 8-9, which includes 175 vendors as well as several different LGBTQ performers. On June 9 at 12:30 p.m., the Equality March will wind through Downtown streets, and that same evening the Pride Dance Party culminates the celebration from 7-10 p.m.
Allegheny County Executive Rich Fitzgerald said at the press conference that he is proud to see Pittsburgh Pride grow into the large celebration it is today.
"It is just a wonderful celebration of diversity, of being welcoming, and of what the region is becoming," said Fitzgerald.