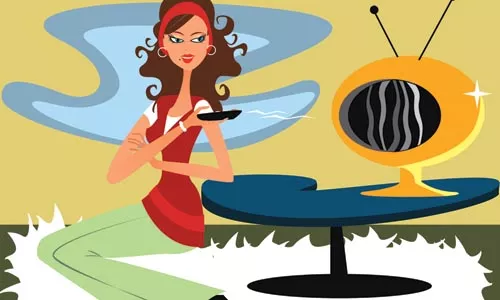 New ways of acquiring home video have left local independent video stores retrenching -- and some leaving the rental business entirely.
Two of the city's oldest outlets recently went separate paths. In February, Squirrel Hill's venerable Heads Together left its storefront for a new location just yards down Murray Avenue. Heads boxed up its VHS tapes and DVDs -- heavy on foreign, indie and cult stuff -- and now shares space with a scaled-back Jerry's Records and fellow newcomer Dave's Music Mine. The move will save Heads some $2,000 monthly on rent and utilities, says owner Dee Sias, with no loss of retail space.
Meanwhile, Classic Video, which in 2004 relocated to Shadyside from its longtime perch on South Craig Street, is shutting down entirely. The store still rents videos, but Cathy Kelley -- who founded Classic in 1984 -- is selling off the massive array of classic, foreign-language and cult titles that once filled a two-story film-lover's dream warren in Oakland.
Kelley cites the same forces buffeting not only other indie outlets, but also mega-chains like Blockbuster, which last summer shuttered nine area stores. Kelley left Oakland after a key customer base -- college students -- got into digital downloading. In Shadyside, she lost ground to mail-order subscription outlet Netflix. And this January, "My business just fell through the floor," she says, when Comcast began offering cable customers video on demand ... on the same day the films were released on DVD.
Nine-year-old Netflix even nipped so niche a purveyor as Bruce Lentz. Since 1996, Lentz's Incredibly Strange Video, in Dormont, had been a virtual clubhouse for fans of science fiction, B movies and Hong Kong craziness. It was stuff you couldn't get elsewhere. Today, though, Netflix has everything that gets released; it claims a catalog of 75,000 titles, and offers streaming video, too. Still, Lentz's main gripe was mounting theft: unreturned videos. In January, he stopped renting and started selling off his inventory.
But Incredibly Strange isn't closing: It's adopted an all-sales format, and will continue specializing in films Lentz calls "psychotronic."
Even amidst liquidation, an indie video shop retains the personality that distinguishes it from chains, mail order and downloading. At Incredibly Strange one recent Sunday, Lentz, 49, bantered with old customers amidst shelves boasting the complete Twin Peaks (VHS) and a DVD of Bloodsucking Freaks (The Director's Cut). When I asked Lentz what his customers liked about the store, one patron chimed in, "Is it the fact that you used to put notes on the DVD: 'Do Not Rent This Crappy Movie'?"
Besides the personal touch, and cinematic expertise, indies typically offer more variety than bricks-and-mortar chains: perhaps not 50 copies of Sorority Boys, but a hand-picked 7,000 titles (Incredibly Strange) -- or even 15,000 (Heads) or 17,000 (Classic).
Surviving indies bank on uniqueness. Sias, for instance, touts Heads Together as "gay-owned and gay-run and gay-friendly." And she hopes that cohabiting with Jerry's and Dave's will lure new customers.
Meanwhile, one Pittsburgh indie is actually expanding: In January, Dreaming Ant quietly added a South Craig Street location to its Bloomfield flagship. In the four years since owner Dean Brandt installed his wire racks of DVDs in the rear of Crazy Mocha coffeehouse, the store outgrew its space. Now, like Sias, Brandt seeks synergy with new housemates Phantom of the Attic comics and Brave New World records.
Brandt, 38, anticipates downloads growing. But he's not pursuing the new-release rental market (which has been further eroded anyway by outright sales of DVDs at big-box stores). Rather, Dreaming Ant too makes its name on specialties: European cinema (Brandt's first love), political documentaries, music films.
Speaking for fellow independents, and referencing the Blockbuster closures, Brandt says, "It's kind of nice that we're all still standing, and the chains and the franchises are fading away."