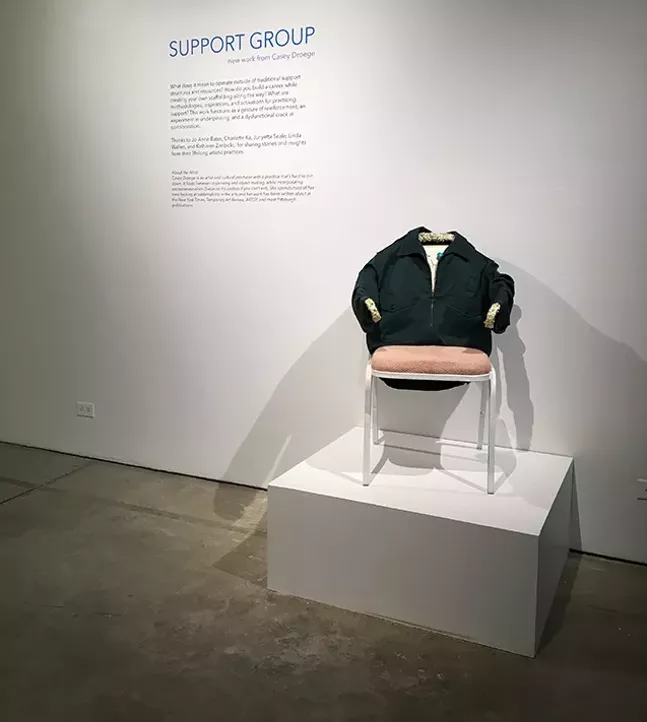 In 2017, Casey Droege set out to promote and strengthen the Pittsburgh arts community by founding the artist-run, woman-owned consultation business Casey Droege Cultural Productions. Now Droege, an accomplished artist and self-described "cultural producer," continues her mission of being an arts advocate with Support Group.
Showing at 707 Gallery from Dec. 21-March 3, Support Group features an installation inspired by interviews Droege conducted with five women artists in their 70s or 80s. The group of interviewees consists of painter Kathleen Zimbicki; painter and mosaicist Linda Wallen; costume designer June Seale; mixed-media printmaker, installation artist, and 2017 Pittsburgh Artist of the Year Jo-Anne Bates; and mixed-media artist Charlotte Ka.
"I started interviewing because I was hoping to learn how they built their careers," says Droege. "None of them are super famous, but they've had these incredible, lifelong artistic careers — they continue to make, they continue to exhibit, they sell work, they do a number of other things, like teaching. So part of what I was looking for was a potential model or ideas on how to continue to persevere."
Made up of around 20 pieces, including sculptures, drawings, and prints, the show seeks to answer questions surrounding ideas of support and sustenance. According to one description, it "functions as a gesture of reinforcement, an experiment in underpinning, and a dysfunctional crack at corroboration." In some cases, Droege incorporated text from the interviews and included line graphs made by the interviewees summing up their careers.
As an offering, Droege also made each artist a chair that pulls imagery and color palettes from their respective work.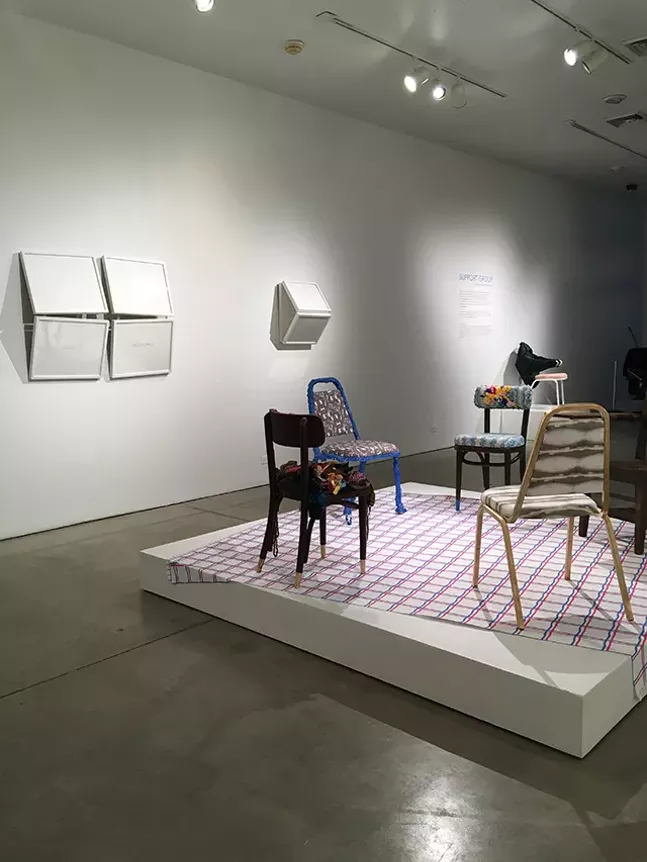 "There's a mixture of paying homage to their careers, and what I've learned from them, and also kind of poking fun at myself for trying to exist within this very unreasonable structure of the art world," says Droege. "Why we do this to ourselves, I still don't know."
The show illustrates, to some degree, that there's no set way to pursue and maintain a career in the arts, especially for women and marginalized groups who lack the same access and opportunities afforded to their white, male counterparts. Evidence for this can be seen on a local level. In May, the Greater Pittsburgh Arts Council released a yearlong study looking at hundreds of area arts organizations, which was prompted by a 2016 survey showing that 84 percent of non-white respondents thought that Greater Pittsburgh's arts funding was inequitable. The study ended up finding disparities between funding for white-majority arts organizations and ALAANA (African, Latinx, Asian, Arab and Native American) arts organization.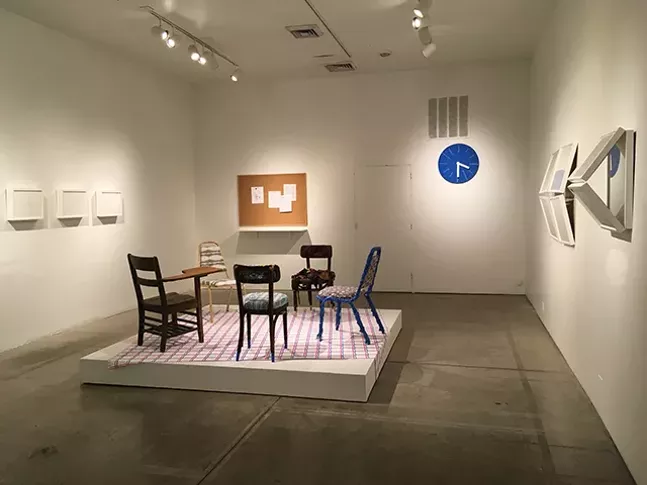 "I think there's a lot to be learned about how creating a career in the arts is usually an adventure and you're often creating your pathways," says Droege. "But I think when you're a woman and particularly a woman of color then you're really creating your own pathway and you're coming up with your own resources and you have to be really innovative and really hustle."
She also hopes to organize a panel with the women, so others can witness and learn from their experiences. "They're all really incredibly intelligent, warm, wonderful women. They were just amazing and hilarious."
When asked how they managed successful, decades-long careers as artists, even in the face of adversity, "They were just like, 'well, you just have to do it and keep going,'" says Droege.