Jugs. Knobs. Boobies. Titties. There are more than 100 slang words for a woman's breasts in the English language. These descriptive words and a few others feature prominently in Amalgamation Art's upcoming show — turning bras into art to raise money for breast-cancer awareness.
"Breast cancer is an epidemic," says Penny See, one of the local artists behind the show. "The likelihood of either yourself or a family member to be affected by this is astonishingly high."
For See, that family member was her mother, who defeated the disease once, but succumbed to it when her cancer later returned.
"I lost my mom to breast cancer," See says. "It's so incredibly important for people to be aware not only of mammograms, but in my mom's particular situation her cancer had come back."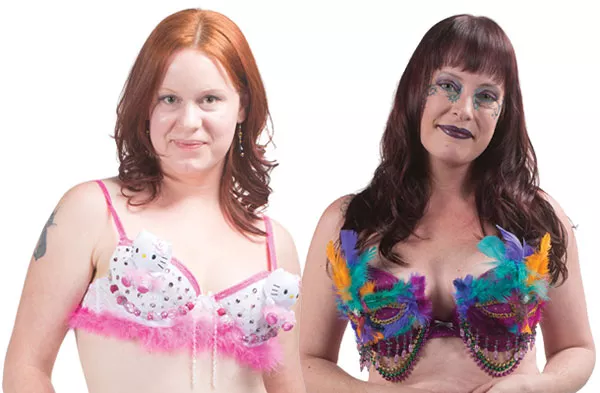 The show features 20 bras ranging in style from the beaded and feathered "Mardi Bra" to "Knobs" — a wire-cage bra that is one of See's favorites. See's contribution, "Boo Bees," is a pair of smiling honey bees.
"The reason I'm doing something light-hearted and fun is because throughout her entire journey, even when she was doing chemo and felt horrible, my mom had an incredible sense of humor," See says. "She walked through it with so much grace it was amazing. Attitude is everything. Not just with this, but with every struggle.
"If you face it with a sense of humor it's easier."
The bras will be auctioned off during a silent auction on Nov. 1, and proceeds will be donated to Susan G. Komen for the Cure. The bras can be viewed at the Shadyside shop or online at www.amalgamation-art.com.
While See acknowledges the controversy surrounding the Komen foundation, she says her support for it was cemented after she participated in the Susan G. Komen 3-Day — a walk where participants cover 60 miles in three days.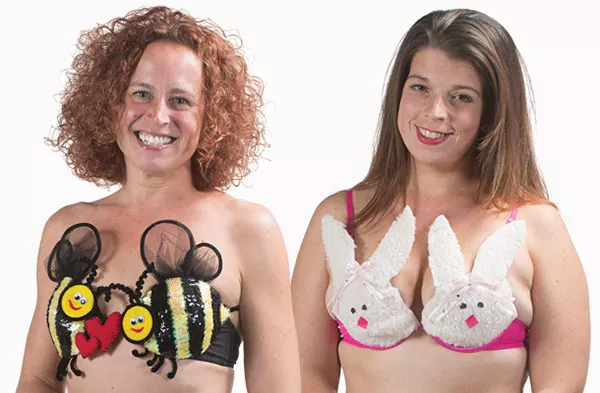 "On one of the evenings, they recognized a 70-year-old woman that had walked in several of the events," See says. "They donated $25,000 to a hospital in Houston where she was from for mammograms for people who were uninsured. I knew from that moment that I would continue to fund-raise and that I would support them."