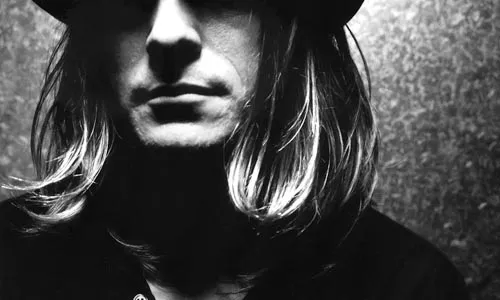 A ponderous, unrelenting beat throbs as a whispery voice seemingly exhorts listeners to "fear the iguana." The gothy texture and repeating minor chords bear some resemblance to Depeche Mode; the clouds eventually part to reveal a daydreamy synth progression that could be from Genesis' Duke album. The incantatory mood comes to an abrupt end with the harsh sound of an instrument being unplugged.
But whatever words you use to describe this song, "Gila," you wouldn't say it sounds much like Unwed Sailor. The long-running post-rock group, a rotating lineup anchored to Oklahoma-born multi-instrumentalist Johnathan Ford, never indulges in trifles like lyrics, and rarely with such dark purpose.
And in fact, on Unwed Sailor's latest, 2006's The White Ox, on Burnt Toast Vinyl, that dark mood doesn't last too much beyond "Gila." Instead, the album's six tracks are largely built from repeating guitar figures, lush synth and rainy-day melancholy; beneath the surface, there's often washed-out ambient sound, just audible beneath the plucked melodies.
"Numbers" intertwines an odd-time guitar figure with falsetto voices and accordion; "Pelican" conjures a pastoral, folky sound with earthy acoustic guitar and pennywhistle. And "Night Diamond" is pure sonic watercolor -- pretty to the point of that uneasy feeling you get looking at a stunning Technicolor sunset and realizing that, if someone photographed or painted it, it would be painfully cheesy.
In general, The White Ox seems content with being simply repetitive and pretty -- little sketches that come and go, but seldom challenge. "The End," with its pulsing, sci-fi synth and distant siren sound, is as close to a dissonant passage as you're likely to hear on this recording.
Yet beware, all ye who would try listening to this music while doing something like folding clothes or doing the dishes: Surface prettiness notwithstanding, the music creates that kind of filmic heightening where doing the dishes inexplicably becomes a metaphor for your whole freakin' life.
And in fact, much of The White Ox seems perfectly suited for film and television. And frankly, as the record industry continues to lose steam, and pretty much everybody gives up on the idea of earning money by selling CDs, that's probably a good move: Film and television licensing is an increasingly important revenue stream, especially for more studio-based projects.
Even with Unwed Sailor in your stereo, instead of your boob tube, there's nothing wrong with music that's pretty. But (I'm probably thinking of Coleridge here) pretty is hardly the same thing as sublime. Perhaps with the group's upcoming album, Little Wars, Unwed Sailor will steer a bit closer to that rugged coast.
Unwed Sailor with This Will Destroy You, In the Wake of Giants and Come to Dust. 8 p.m. Tue., Dec. 4. Garfield Artworks, 4931 Penn Ave., Garfield. $7. All ages. 412-361-2262 or www.garfieldartworks.com