The ride, with a tagline of "Keeping it weird in the 'Burgh since 2012," promotes
body positivity
, inviting all ages, shapes, and sizes to take off their clothes and ride bikes through Lawrenceville on the last Thursdays of May through October.
Check out our highlights from last night's ride in the slideshow below.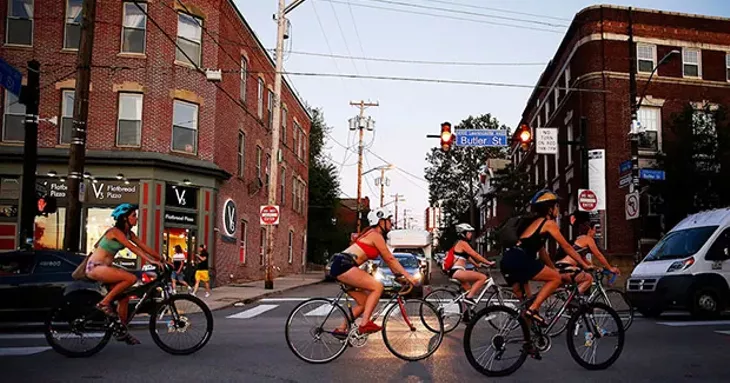 15 slides
Pittsburgh cyclists stripped down to their undies once again last night for the city's popular Underwear Bike Ride.