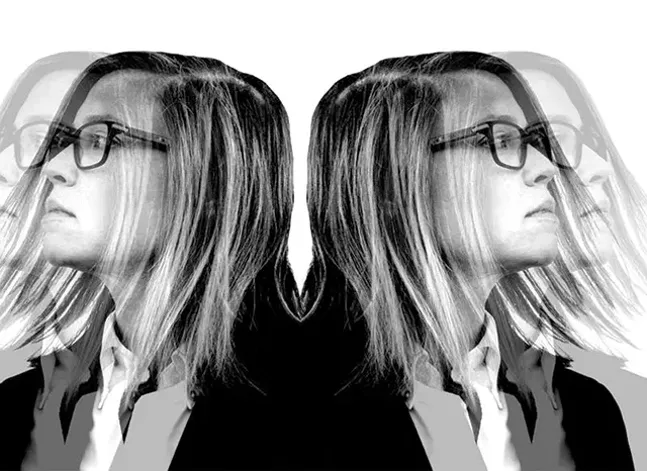 New Year's Eve comes with high expectations. It's a night to remember, filled with drinking, dancing, and maybe even the coveted midnight kiss. Sometimes it delivers, and other times it's a whole lot of buildup with nothing but crowds and expensive drinks to show for it.
To ensure you have the right kind of NYE in Pittsburgh, City Paper picked out some of our favorite spots, parties, shows, and meals to help ring in the New Year. Some are high-energy, some are laid back, some are chic, some are down to earth, some are pricey, and some are free. But it's safe to say there's enough variety here to satisfy anybody. Pop the bubbly (or whatever you feel like popping) and welcome the New Year in style.

Pigeons Playing Ping Pong. 7 p.m.-1 a.m. Stage AE, 400 N. Shore Drive, North Side. $25. promowestlive.com

Psychedelic-funk quartet Pigeons Playing Ping Pong is closing out the year with a show at Stage AE. Members of the band's fanbase, The Flock, know that for its New Year's Eve performances, Pigeons Playing Ping Pong generally play to a theme. This year's theme is "New Year's stEve." Along with their own hits, expect to hear songs from the catalogs of Stevie Wonder, Stevie Nicks, Steven Tyler, Steve Winwood, and even Steve Aoki.
New Year's Eve Tasting Menu. 5 p.m. Cure, 5336 Butler St., Lawrenceville. $125. curepittsburgh.com

Cure's New Year's Eve tasting highlights the talent of chef Justin Severino and his team. The menu, showcasing the restaurant's Mediterranean fare, is filled with items like roast pork, dark chocolate soufflé, and squid ink spaghetti. Your taste buds won't want to leave 2018.
New Year's Eve Booklovers' Bash. 8 p.m.-12 a.m. Amazing Books & Records, 29 Liberty Ave., Downtown; and 2030 Murray Ave., Squirrel Hill. Free. amazingbooksandrecords.com

Want a more laid-back New Year's? Amazing Books & Records is holding its sixth Annual Book and Brew Bash in both of their locations, simultaneously. There will be free drinks and food, and turntables spinning vinyl. Plus, you get to ring in the New Year surrounded by books and records.
New Year's Eve Beer Pairing Dinner. 6-8 p.m. Spoonwood Brewing Company, 5981 Baptist Road, Bethel Park. $65. spoonwoodbrewing.com

Who needs champagne when there's beer? At least, that's the motto for New Year's Eve at Spoonwood Brewing Company. Indulge in four courses all paired with a Spoonwood craft brew.
Beacon: A New Year's Celebration. 9 p.m.-4 a.m. 3577 Studios, 3577 Bigelow Blvd., Polish Hill. $20-30. showclix.com/event/beacon-nye2019

The Facebook event page for this New Year's party says it best: "This New Year's Eve, take a ride with us on a journey through space and time in an intimate warehouse setting in the heart of Polish Hill." Dance late into the night with house and techno beats and an open bar, cash donations accepted. A portion of donations from the bar will be donated to The Project to End Human Trafficking.
New Year's Eve a la Mexicana. 9 p.m.- 2 a.m. La Palapa, 2224 East Carson St., South Side. $80. lapalapapgh.com

Experience New Year's Eve Mexican style. La Palapa offers up a buffet of appetizers. Stuff yourself to the sweet sounds of a Mariachi band. After, dance it all off with DJ J.Ski. Don't forget to eat 12 grapes at midnight!
Y2Gay NYE 2019 Bash. 10 p.m.-2 a.m. Brillobox, 4104 Penn Ave., Bloomfield. $10. brilloboxpgh.com

Pgh Bro Club is saying hello to 2019 with the best party jams of Y2K & today selected and smashed together by DJ Dad Time and Edgar Um. In addition to the music, there will be a live performance by Bambi, a secret performance by a special guest, and free champagne for toasting when the ball drops.
Brew Year's Eve. 9 p.m.- 1 a.m. Smallman Galley, 54 21st St., Strip District. $75. smallmangalley.org

Brew Year's Eve is back to ring in 2019! One ticket is good for unlimited pours of the 20 craft beers on tap. Two of the restaurant concepts, crumb. and Home, will serve a special menu, including a vegan slider trio and (non-vegan) truffle wings. As an added bonus, Smallman Galley is offering a $5 Lyft credit to make sure you get home safe.
Spirit NYE. 8:30 p.m.-2 a.m. Spirit, 242 51st St., Lawrenceville. $25-40. spiritpgh.com

Usually when there are two shows simultaneously taking place at Spirit in the Hall and the Lodge, attendees need to pay for both to see both. But for New Year's, Spirit is going big: the ticket price grants access to free Slice Island Pizza until 1 a.m., a complimentary champagne toast at midnight, and performances in both the Hall and the Lodge. Acts include Diane Coffee, Morgan Smith, Starship Mantis, Benji., and Jellyfish.
New Year's Eve Dinner. Kaya, 2000 Smallman St., Strip District. $45-55. By reservation. kaya.menu

Take a trip to the Pacific with New Year's Eve at Kaya. The restaurant is featuring a three-course menu full of island-inspired flavors. Plus, it caters to all eaters — vegan, vegetarian, and omnivore.
All That '90s New Year's Eve. 10 p.m.-2 a.m. Cattivo, 146 44th St., Lawrenceville. $10. cattivopgh.com

Why go forward in time, when you can go back? Local DJ Arie Cole will play all the best hip-hop, R&B, and pop hits from the '90s as you ring in the New Year with free champagne at midnight.
NYE at The Vandal. 6-10 p.m. The Vandal, 4306 Butler St., Lawrenceville. $60-95. thevandalpgh.com

Neighborhood cafe The Vandal plates a flavor-filled, four-course menu. Add a drink pairing for a simple, seamless meal. For a bright beginning to 2019, finish off the night with The Vandal's citrus meringue tart.
NYE Afro-Caribbean BLACK TIE Affair. 9 p.m.-3 a.m. The Boiler Room, 1070 Banksville Ave., Banksville. $30+. afrocaribbeannye.eventbrite.com

Promoted as Pittsburgh's biggest and sexiest New Year's Eve Party for the African & Caribbean community, this upscale event (no sneakers, t-shirts, or hats/caps) features hip-hop, kompa, Afrobeat, dancehall, and soca music provided by Smi, Faya Ras, Dj. Flipwave and African Wolf, Legend, and Outtareach.
New Year's Eve 2019. Siempre Algo, 414 East Ohio St., North Side. $40-75. By reservation. siemprealgopgh.com

Taste your way through Siempre Algo's menu, a chef-created feat covering everything from spring rolls to tortellini. A la carte is available in both the dining room and at the bar, alongside the four-course tasting.
Uptown NYE with Bombici. 9:30 p.m.-1 a.m. 1640 Colwell St., Downtown. Free. facebook.com/bombici

Bring in your New Year's Bombici-style. The local Balkan electroacoustic band teamed up with photographer Craig Thompson for an evening of dancing, drinks, video projections, and psychedelic Balkan grooves – which all takes place a photo studio. No cover and BYOB.
2019 New Year's Eve Cocktail Party. 9 p.m.- 1:30 a.m. Carmella's Plates and Pints, 1908 East Carson St., South Side. $120.19. carmellasplatesandpints.com

Celebrate a new you with a cocktail in hand. Hors d'oeuvres are served throughout the night, beer, wine, and cocktails are on tap, and party favors are included. Name a better recipe for the perfect party.
New Year's Dance Party. 8 p.m. -12:30 a.m. Howlers, 4506 Liberty Ave., Bloomfield. Free. howlerspittsburgh.com

Who says you have to pay giant cover fees to have fun? This New Year's event has no cover. Yes, you read that right. And, on top of the free entry, there will be a free traditional pork and champagne toast at midnight. Even further, listen to your favorite tunes. DJ Joanie B is taking requests for this anything-goes night.
Best of 2018 - The Remix. 5-10 p.m. Spork, 5430 Penn Ave., Garfield. sporkpittsburgh.com

To celebrate the end of 2018, Spork is serving up the best of the best. The a la carte menu lists some of their favorite dishes, like crab soufflé and sweet potato gnocchi. End the evening with a small-scale version of the Pittsburgh-famous cookie table.
Music Television. 9 p.m.-2 a.m. Remedy Restaurant and Lounge, 5121 Butler St., Lawrenceville. $5. facebook.com/remedypgh

Party like its 1999, 1989, 1979 … DJ Maculate is ushering in the New Year by counting down the best music videos from the last 50 years. The music will be eclectic, but with a heavy emphasis on speaker-rattling house beats, '90s hip-hop, and funk from every era synced up to music videos, but also movies, tv shows, and cartoons.
Altius New Year's Eve 2018. Altius. 1230 Grandview Ave., Mount Washington. $125. By reservation. altiuspgh.com

Start 2019 off with a view. Looking over the city, eat your way through Altius's four-course spread. Forget the champagne toast! Altius turns NYE bubbly into a dessert, topping a white chocolate ball with champagne foam.