This Thanksgiving, give thanks for whiskey. It's the perfect seasonal spirit: spicy and warm, but versatile enough to please the pickiest drinker. These local bars offer a glass of Thanksgiving, three magnificent cocktails that usher in holiday cheer.
Whiskey in a Teacup at The Warren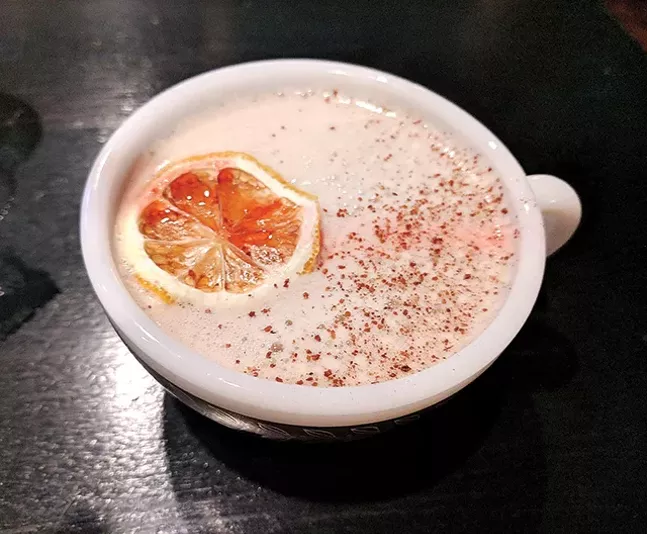 245 Seventh St., Downtown. thewarrenpgh.com
Whiskey in a Teacup is part of Women and Whiskey, a campaign across city bars to raise money for the Allegheny Center for Digestive Health and the Allegheny Cancer Institute. This cocktail is the handiwork of RaeLynn, one of The Warren's female bartenders.
The cocktail is light, fresh, and filled with fall flavors. Sips are smooth, just clinging to the familiar whiskey burn on the finish. The decoration is simple; a dried lemon slice and bitters top the frothy, spice speckled surface. And, true to the name, it's served in a teacup, a dainty detail for a not-so-dainty drink.
Fallen Angel at Grapperia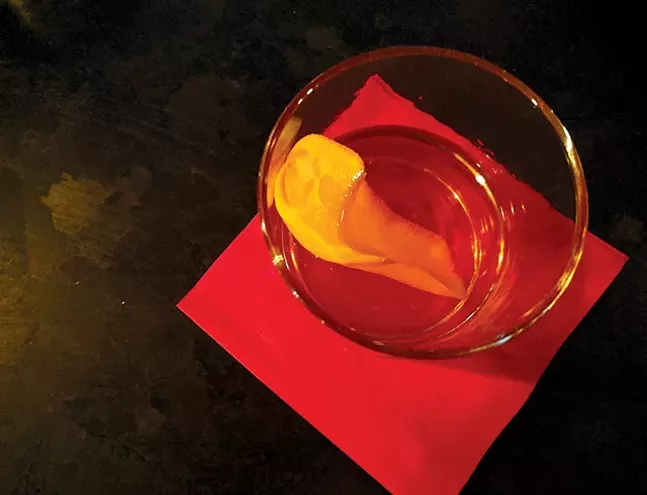 3801 Butler St., Lawrenceville. grapperiapgh.com
Nothing tastes more like fall than the Fallen Angel at Grapperia. But the cocktail isn't for the faint of heart; it's served neat, with Bulleit Bourbon as the star.
Bartenders at Grapperia head straight for flavor, mixing the bourbon with orange liqueur, spices, and garnishing with a burnt orange peel. The drink is filled with spice and each sip delivers a true "holy shit" moment. The flavor combination is ridiculously tasty.
Turducken at The Commoner

458 Strawberry Way, Downtown. thecommonerpgh.com
Feeling post-Thanksgiving turkey withdrawal? Stop by The Commoner for a Turducken. The bar staff washes Wild Turkey 101 Rye with duck fat, a technique that leaves the rye whiskey clear and strips the rye's harsh burn. The wash turns it into a pleasant, gentle spirit with a savory touch.
The washed rye is mixed with apple brandy, apple cider, maple syrup, and lemon. Every sip of the Turducken is bright, warm, and refreshing. It's a fall cocktail that won't add to holiday weight gain. The drink is finished with a playful touch: a rubber chicken is clothespinned to the glass.