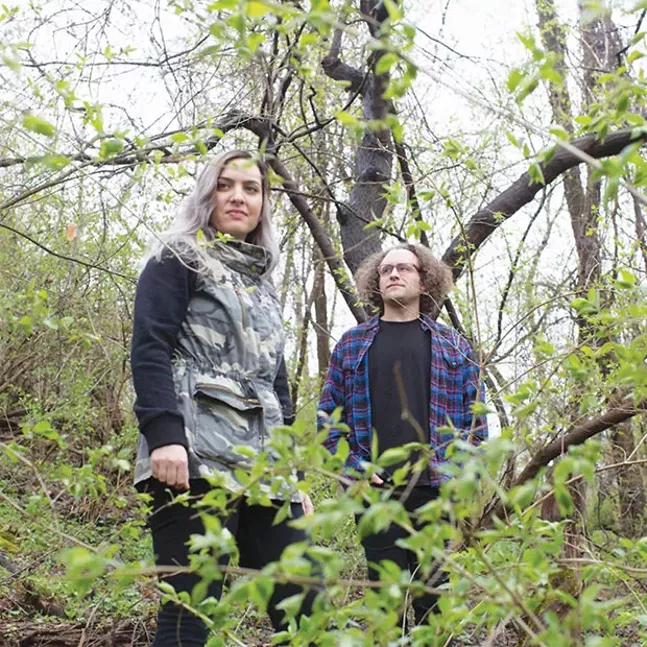 You can't have a conversation about DIY rock music in the 2010s without mentioning Topshelf Records.
The San Diego imprint has quietly, by industry standards, amassed one of the most eclectic catalogs of any independent label this decade. The sheer diversity of its output continues to be vastly underappreciated even by those within its niche audience.
In some ways, this is understandable. Although Topshelf has released nearly 180 projects by 111 different artists, the biggest names to grace its roster have been The World Is a Beautiful Place & I am No Longer Afraid to Die, Sorority Noise, You Blew It!, Nai Harvest and A Great Big Pile of Leaves, each of which broke out during the now-waning emo revival of 2010-2015-ish.
None of these acts is particularly similar, but each encapsulates a different aspect of the influential (and highly contentious) emo movement that has come to define much of what rock music has done in this decade, thereby threading Topshelf into the ever-expanding quilt of the genre's history.
However, the label has always been more than just a launchpad for bands that get dinged with rock's three-letter word. A quick scroll through its artist log reveals a flight of bands across many genres that Topshelf lent a hand to early in their careers, establishing the ethos that it would be trivializing to limit itself to one style or scene. See, for example, the 2012 split between Code Orange and Full of Hell, which shared a release date with You Blew It!'s breakout, Grow Up, Dude, and dropped long before those bands were the well-regarded forces in heavy music that they are now.
That's a mere fingernail scratch of the surface of Topshelf's rich catalog, which continues to be both a platform and an influence for many promising up-and-comers throughout indie music today. In honor of the 2017 edition of the Topshelf Records Tour, which will feature Prawn, Slingshot Dakota, Queen Moo, and People Like You during its stop at Mr. Smalls Funhouse on Dec. 19, City Paper asked one member from each of those bands what their favorite Topshelf releases were.
Tom Patterson, Slingshot Dakota
My all-time favorite Topshelf release has to be Pianos Become the Teeth's The Lack Long After. The hurt and anger of vocalist Kyle Durfey is just so painfully beautiful, and the rest of the band composes a perfect album of songs that completely elevate these complex emotions into a work of art. While this record often gets pigeonholed as "screamo," the maturity in both the musicianship and songwriting keeps this release fresh and timeless, which is why I always keep it in constant rotation.
Jamie Houghton, Prawn
In our seven years working with Topshelf Records, we've been lucky enough to share a stage, art space or basement with more bands on Topshelf than I can count. It's extremely difficult to pick just one band or release. I think the two records that have really stood out to me and the rest of the band are the Grown Ups' More Songs and Crash of Rhinos' Knots. Grown Ups represent a certain time frame of music for me. DIY shows were king at this time and we saw them play a Topshelf showcase at SXSW. It was at a tiny bar packed to the brim with people; it was pure mayhem. Any time I listen to Grown Ups I'm very reminiscent of that show. We were all late in discovering Crash of Rhinos' records. Both Knots and Distal actually had a big influence on Prawn's newest record. The musicianship on their records is phenomenal. All the harmonies, the two bass guitars, and the explosive/technical drumming are very tastefully done. Wish we discovered them earlier so we could have seen them live.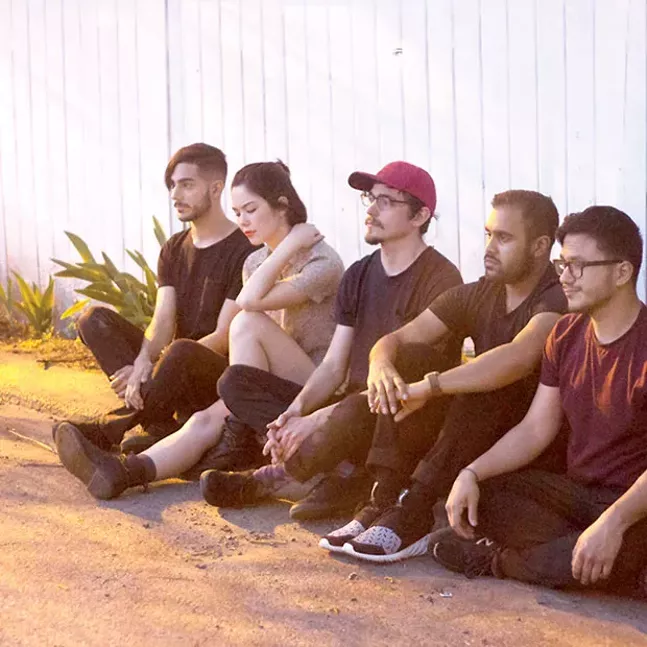 Sai Boddupalli, People Like You
Topshelf has put out a lot of very important albums for us throughout the years. A few of our favorites include A Forest of Polarity by Rooftops, For Long Tomorrow by toe, and GN by Ratboys. The instrumental, mathy offerings of Rooftops and toe have been a go-to listen for us on tours and drives, and GN by Ratboys is on all of our end-of-the-year album lists.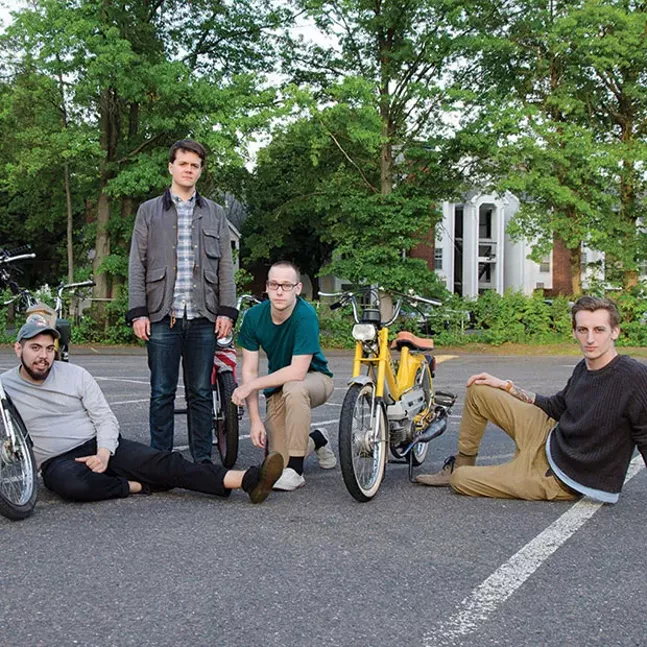 Jason Rule, Queen Moo

The Topshelf release that absolutely changed the game for me was The Clippers' An Evening With ... Their ability to create such strong and condensed pop songs was incredible to me when I [first started] playing music. To be totally honest, I think I may have inadvertently stolen the singer's vocal style from singing along for so many years. It was the first purchase from Topshelf that I ever made, I believe. I would venture to say that record was one of the first things I ever heard that was, in the realest sense, "all killer no filler."