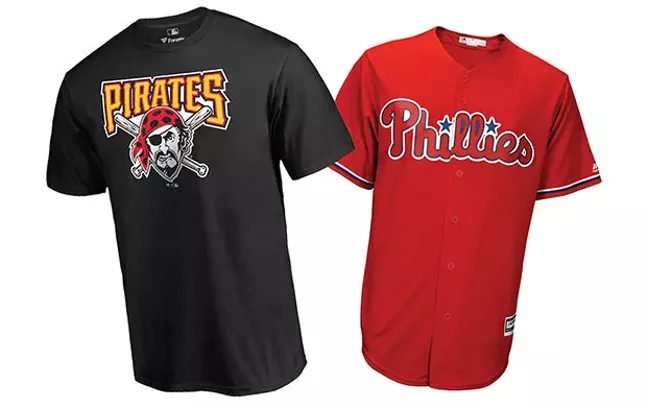 'Steagles' Save PA Pro Football
Hurting for players as World War II raged, the Steelers and Eagles merged for the NFL's 1943 season. A 5-4-1 record was impressive considering the circumstances.
Commonwealth Cold War
The best NHL rivalry not featuring an Original Six club, the Penguins and Flyers are sort of like the Batman and Joker in that each would be lost without the other in its life.
The Streaks
The Steelers are 0-9 in Philadelphia dating to 1965. Awful, huh? Well, the Penguins were 0-39-3 in Philadelphia from 1974-1989. So … go Bucs?
Diamond Dominance
During the 1970s, the Pirates and Phillies combined to win 9 of 10 National League Eastern Division titles. But only the Pirates won the World Series. Twice. Just sayin'.
Buzzer-beaten Into the Pit(t)
If not for Villanova's Scottie Reynolds, Pitt goes to the Final Four in 2009 … and Jamie Dixon probably has his name on the court at Petersen Events Center.