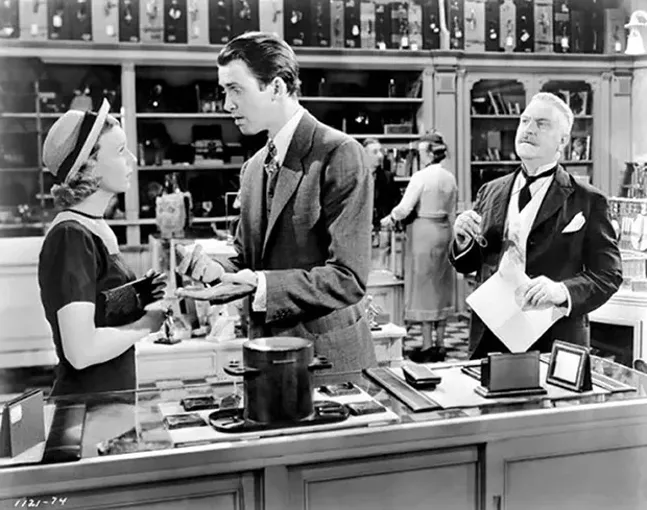 There are only a few movies anyone ever talks about around the holiday season: Love Actually, Elf, It's a Wonderful Life, Die Hard. Some might call these movies grating, or even terrible. Here is a list of alternative holiday movies, ranging from an animated telling of the Holocaust to Dolly Parton's life story.
1. When Harry Met Sally

While not traditionally thought of as a Christmas movie, this flawless film encompasses the spirit of Christmas and New Year's Eve.
2. An American Tail

If you Google "Hanukkah movies," all the results are Holocaust movies. This one, about immigrant cartoon mice, is still a Holocaust movie, but marginally more uplifting.
3. Call Me By Your Name

This movie about a bright, decadent summer in Italy culminates with a snowy and bittersweet holiday in Italy.
4. The Nightmare Before Christmas

The marketing department for this movie was very smart in making it suitable for both Halloween and Christmas.
5. Dolly Parton's Christmas of Many Colors

When Dolly Parton was a kid, she started using makeup because she loved the way the "town trollop" looked. She plays that "town trollop" in this movie based on her childhood.
6. The Ultimate Christmas Present

The classic Disney Channel original movie about two girls who find Santa's snow machine and accidentally start a blizzard in California.
7. Shop Around the Corner

Set around two rival shopkeepers during the Christmas season, this movie is the base for the modern classic You've Got Mail.
8. The Holiday

This movie, centered on a house swap with two love stories, is directed by Nancy Meyers and makes as little sense as you'd expect. It's fun, pretty garbage.
9. Bridget Jones's Diary

Another perfect romantic comedy that happens to be set around the holiday season.
10. Shrek the Halls

Nothing screams Christmas like an ogre and a donkey in a swamp.