The 30
th
annual Three Rivers Film Festival, presented by Pittsburgh Filmmakers, continues through Nov. 19.
The program includes foreign-language works, American independents, documentaries, shorts, local works and experimental cinema.
Review of selected films screening during the remainder of the festival:
THE OTHER F WORD. Aging pop-punk stars including Fat Mike, Lars Fredericksen and Mark Hoppus discuss how "fatherhood changes everything." It's predictable and sometimes eye-roll-inducing, but ultimately, Andrea Blaugrund Nevins' documentary is a touching look at what happens when the boys who never intended to grow up do just that. 8 p.m. Thu., Nov. 10. Melwood (Margaret Welsh)
KAREN CRIES ON THE BUS. Housewife Karen (Angela Carrizosa) leaves her husband to "repaint" her life in Bogotá, Colombia. Her transformation doesn't come easy: She begins with begging. But with the help of a young hairdresser, she finds her path in life. Gabriel Rojas Vera's drama starts slow, but soon finds its groove. In Spanish, with subtitles. 7 p.m. Fri., Nov. 11, and 7 p.m. Sun., Nov. 13. Harris (Lauren Daley)

BLACK POWER MIX TAPE 1967-1975. A fascinating collection of footage shot by Swedish journalists, documenting America's black-power movement. The film includes interviews with leaders Stokely Carmichael and Angela Davis, as well as the man in the street, plus scenes of Black Panther schoolrooms and pre-gentrified Harlem. Contemporary scholars and entertainers provide voice-over commentary. In English, and some Swedish, with subtitles. 9:30 p.m. Fri., Nov. 11, and 4:30 p.m. Sat., Nov. 12. Harris (Al Hoff)
INNI. Fans of Icelandic post-rockers Sigur Ros will love Vincent Morisset's documentary, mostly live footage with a little behind-the-scenes stuff thrown in. The best moments are those when the filmmaker takes liberties visually; the simple black-and-white concert footage feels anti-climactic at times. Great music, though, and worth seeing. In English, and Icelandic, with subtitles. 9:15 p.m. Fri., Nov. 11. Melwood (Andy Mulkerin)

THE WOMAN WITH FIVE ELEPHANTS. Vadim Jendreyko's exquisitely sensitive documentary makes the life of 85-year-old Svetlana Geier as novelistically dense as one of the Dostoyevsky classics (the "five elephants") she famously translated into German. The poignant centerpiece is Geier's return trip to Kiev -- the city she and her mother fled during World War II. 3:30 p.m. Sat., Nov. 12, and 7 p.m. Mon., Nov. 14. Regent Square (Bill O'Driscoll)
BATTLE FOR BROOKLYN. Michael Galinsky and Suki Hawley's documentary recounts the seven-year struggle of residents to save their property and community from a developer's plan to build a multi-block sports-arena complex at Brooklyn's Atlantic Yards. It's a bitter David-vs.-Goliath struggle that pits business and political heavyweights against ordinary citizens, while also exposing tensions along race and class lines. 7:30 p.m. Sat., Nov. 12. Harris (AH)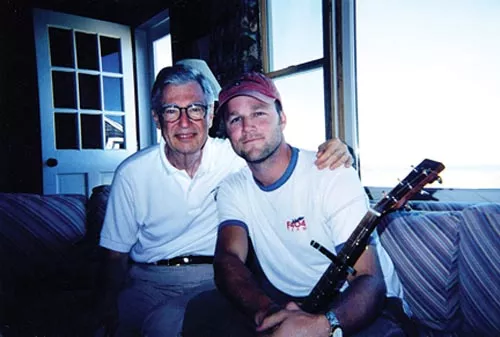 MISTER ROGERS & ME. Filmmaker Benjamin Wagner was once a real-life neighbor of Mr. Rogers. Inspired by that experience, Mister Rogers and Me is a series of interviews with people who knew Rogers personally. It's a sweet effort, but the pacing is painfully slow -- even for a Mr. Rogers fan -- and Wagner reveals nothing new. 2 p.m. Sat., Nov. 12 Melwood (MW)
INTO ETERNITY. A documentary about Onkalo, a Finnish nuclear-waste depository designed to protect radioactive material from the elements -- and from ourselves -- for 100,000 years. Once he drops the distracting arthouse pretensions, director Michael Madsen provocatively grapples with Original Sin: Humans unlocked the atom's deadly peril; can they be prevented from unlocking Onkalo? In English, and various languages, with subtitles. 2 p.m. Sun., Nov. 13. Harris (Chris Potter)

CORPO CELESTE. In this quiet but sharp coming-of-age dramedy from Alice Rohrwacher, 13-year-old Marta (an expressive Yle Vianello) is enrolled in a confirmation class at the local parish. But the real-life lessons she learns about the fallibility of the church and the grim banality of pre-celestial life are well outside the catechism. In Italian, with subtitles. 7 p.m. Thu., Nov. 17, and 7 p.m. Fri., Nov. 18. Regent Square (AH)

Also of note: The Encore of Tony Duran, about a down-and-out singer trying to find his way back, and starring Pittsburgh native Gene Pietragallo (8:45 p.m. Sat., Nov. 12, Regent Square, $15); Competitive Shorts Program (7 p.m. Fri., Nov. 18, and 3:30 p.m. Sat., Nov. 19, Melwood); and Melancholia, Lars von Trier's new drama about a runaway bride and the end of the world (8 p.m., Nov. 17, Harris).
Two programs of silent films will be accompanied by Boston's Alloy Orchestra: Not Just for Kids, a slate of comedy shorts (4 p.m. Sat., Nov. 19, Regent Square); and From Morning to Midnight, a recently rediscovered 1920 German Expressionist avant-garde drama about men and money (8 p.m. Sat., Nov. 19, Regent Square, $15).
The 30th Annual Three Rivers Film Festival
Through Sat., Nov. 19.
Regent Square, Harris and Melwood Screening Room
412-681-5449 or www.3rff.com