The area under the Homestead Grays Bridge has seen its fair share of events, from oyster festivals to pro wrestling. On Sat., Aug. 31, it will become the site of the first-ever Under the Bridge, an all-day music and arts festival by Three Rivers Circus, a production company and mixed-media collective.
The lineup features an eclectic mix of 10 local acts representing metal, hip hop, jazz, soul, and funk. Singer Sierra Sellers will perform, along with Back Alley Sound, Kiwano Sour, Reign of Z, and more.
"We just love music of all kinds and so we wanted to represent that, because one of the reasons I did this is because I feel like a lot of festivals and events play favorites and, you know, they also play it safe," says Troy Johnson, events coordinator at Three Rivers Circus and one half of the local hip-hop duo Abstract Theory, who will also play the festival.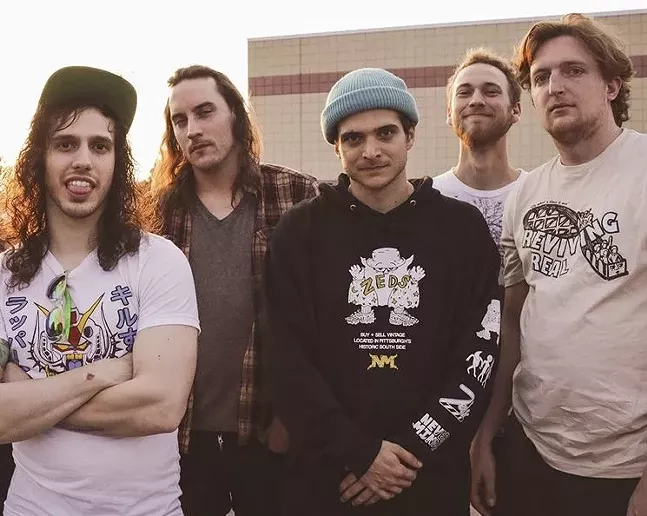 Johnson, who took on most of the work organizing Under the Bridge, wanted to create a space where musicians and artists could "do their thing." Besides live music, Under the Bridge will feature skateboarding by One Up Skate Shop, food trucks, and over 30 local arts and crafts vendors, including some based in Homestead.
While it's promoted as an all-ages event, Johnson says alcohol will be served from 4 p.m. to 9 p.m. by the Homestead bar and gastropub, Blue Dust (which, coincidentally, was voted as having the
Best Bloody Mary
by
CP
readers this year).
Johnson came up with Under the Bridge during open mics at the Homestead cafe Steel Valley Roasters, where it was originally envisioned as a coffee and music festival. While the coffee aspect fell to the wayside, the focus remained on highlighting the Pittsburgh arts and music scene.
More importantly, Three Rivers Circus envisioned the festival as a way to bring positive attention to Homestead, where both Johnson and his music partner, Louie Petrone, live. Johnson believes that while many people visit the nearby Waterfront shopping center, they rarely venture into Homestead, where the Eighth Avenue business district has seen recent growth with businesses such as the
Live Fresh Cold Pressed Juice + Smoothie Bar
and
Enix Brewing Company
, a combination bar, restaurant, and bowling alley.
That it's also free makes it all the more enticing.
"The main purpose is to bring some economic growth and vitality to the area because we often get stigmatized as a bad area, and that's not true," says Johnson. "It is a little underdeveloped, but it just needs love. There's a lot of stuff going on, people just need to see and experience it and not be afraid to come out here and put their money into the area. ... The fact that the arts scene will benefit is just icing on the cake."